Graduate Studies Preview Day

Thanks for coming out to the 2019 Grad Studies Preview Day!
Sign up for an email reminder for info from your program(s) of interest and to stay up to date as our 2020 Preview Day gets closer!
If you missed it check out our programs page and 2020 Grad Studies Viewbook for information, contacts and admission requirements for each of our graduate programs.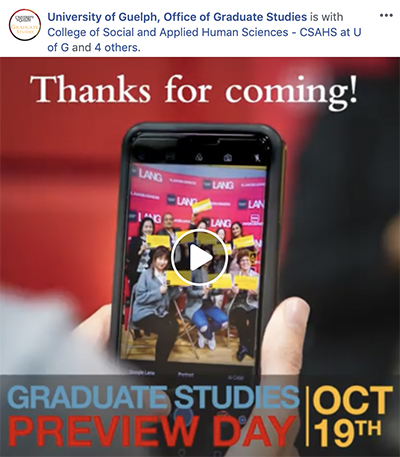 Share this page