Body:

The Three Minute Thesis (3MT®) is an academic research communication competition developed by The University of Queensland (UQ), Australia. Graduate students from all seven University of Guelph colleges have earned a chance to compete in the 3MT® campus final. 
---
Welcome from the Assistant Vice-President (Graduate Studies)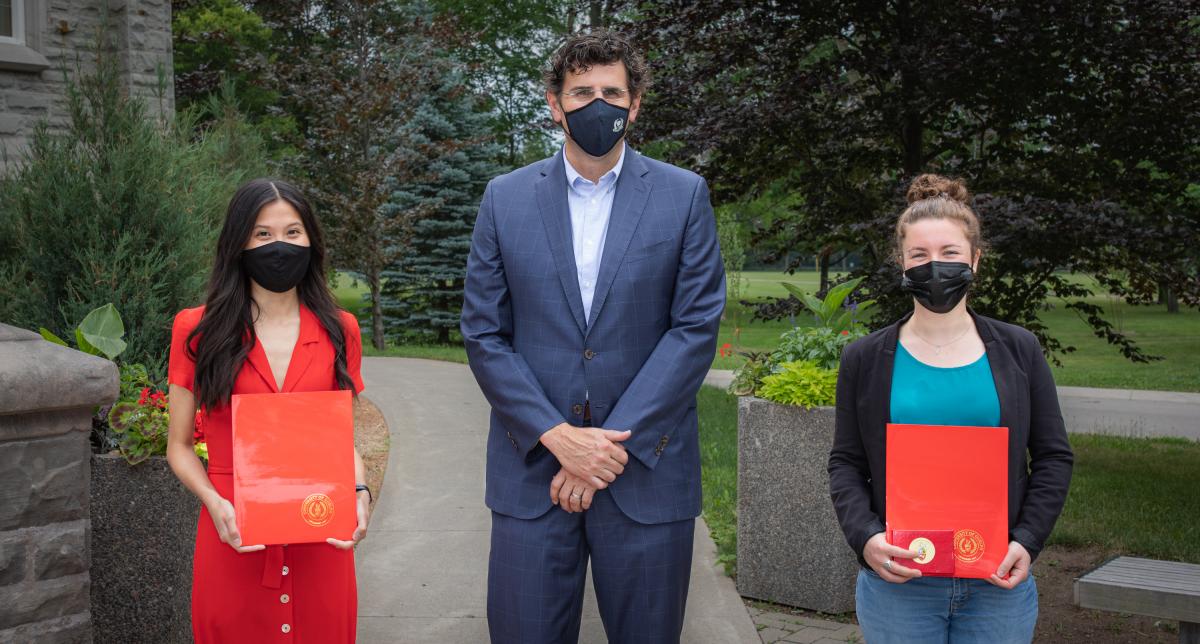 "Graduate students have three minutes to present a compelling oration on their thesis and its significance. The 3MT is not an exercise in trivializing research, but instead challenges students to consolidate their ideas and research discoveries so they can be presented concisely to a non-specialist audience."
The votes are in! The winners of the 2022 3-Minute Thesis® Campus Finals are:
First: Nima Nalin, PhD Plant Agriculture, Ontario Agricultural College
Second: Louis Colaruotolo, PhD Food Science, Ontario Agricultural College
Tied for Third: Kathy Jacyniak, PhD Biomedical Sciences, Ontario Veterinary College and Singam Suranjoy Singh, PhD Engineering, College of Engineering and Physical Sciences
Community Choice Award: Christian Cheung, PhD Human Health and Nutritional Sciences, College of Biological Sciences
Thank you to our judges and congratulations to all of our University of Guelph 3MT® participants! If you missed the opportunity to watch this year's 3MT videos, check out the video showcase below.
Nima Nalin will be going on to represent U of G in the Provincial Competition which will be hosted here at Guelph on May 4.
Watch all the 3MT Presentations
Select a student to watch their presentation for the 2022 3MT® University of Guelph final.
College of Biological Science

[1]
Watch Christian's 3MT presentation [1] – Christian's 3MT Transcript [2]

[3]
Watch Alexa's 3MT presentation [3] – Alexa's 3MT® Transcript [4]
College of Engineering & Physical Sciences

[5]
Watch Gaganiyot's 3MT presentation [5] – Gaganjyot's 3MT® Transcript [6]

[7]
Watch Singam's 3MT presentation [7] – Singam's 3MT® Transcript [8]
College of Arts

[9]
Watch Mackenzie's 3MT presentation [9] – Mackenzie's 3MT® Transcript [10]

[11]
Watch Carey's 3MT presentation [11] – Carey's 3MT® Transcript [12]
College of Social & Applied Human Sciences

[13]
Watch Jacqueline's 3MT presentation [13] – Jacqueline's 3MT® Transcript [14]

[15]
Watch Aiyu's 3MT presentation [15] – Aiyu's 3MT® Transcript [16]
Ontario Agricultural College

[17]
Watch Louis's 3MT presentation [17] – Louis's 3MT® Transcript [18]

[19]
Watch Nima's 3MT presentation [19] – Nima's 3MT Transcript [20]
Ontario Veterinary College

[21]
Watch Kathy's 3MT presentation [21] – Kathy's 3MT® Transcript [22]

[23]
Watch Sydney's 3MT presentation [24] – Sydney's 3MT® Transcript [25]
3MT Judging Panel
Meet the judges for the 2022 3MT® University of Guelph final.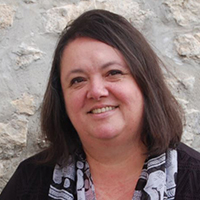 Kim Cusimano
Kim Cusimano is the Interim Executive Director at The People and Information Network [26] (PIN), an organization centred on community information and volunteer networks in Wellington County.
With a background in volunteer engagement and 25 years of experience as a leader of volunteers, Kim believes in active citizenship, meaningful engagement and the benefits of volunteering.
Jenna Hennessy
Jenna is the Manager, Internal Communications at the University of Guelph.  In her role, she ensures the University's students, faculty, and staff are kept informed of the University's priorities and how they can get involved.
She has long been an advocate for plain language and keeping messages simple and straightforward.
---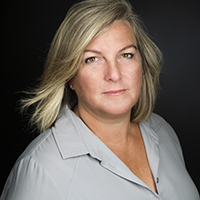 Diane Squires
Diane Squires is a partner at SV Law [27] and has advised clients as a business law lawyer for more than 30 years.
Diane is active in the community and has been on the boards of the Guelph Chamber of Commerce, the Guelph General Hospital Foundation and the Guelph Business Enterprise Centre. Presently, she is Chair of the Guelph Community Foundation.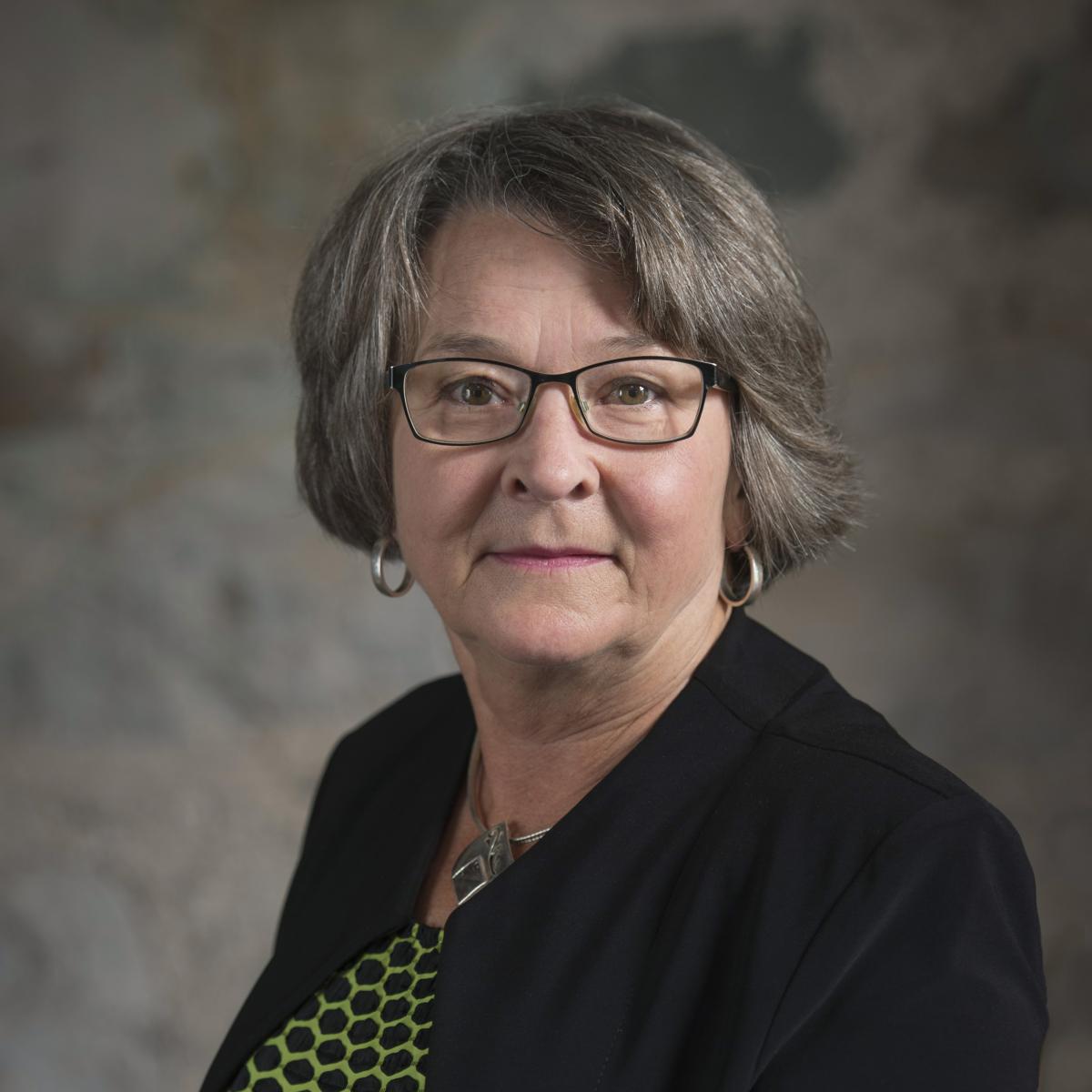 Jean Szkotnicki
Jean Szkotnicki was President of the Canadian Animal Health Institute (CAHI), a national trade association representing companies that develop and manufacture companion and food animal medications. After 28 years of service she retired from the CAHI in the fall of 2019 but continues to serve the agri-food sector.  She has both BSc (Agr) and MSc degrees from the University of Guelph, Guelph, Ontario.  Jean was inducted into the Canadian Agricultural Hall of Fame in 2017.