Life at Guelph
Whether you are searching for a quiet place to read before a lecture or trying to locate the nearest coffee shop to your lab, we encourage you to explore our campus and community.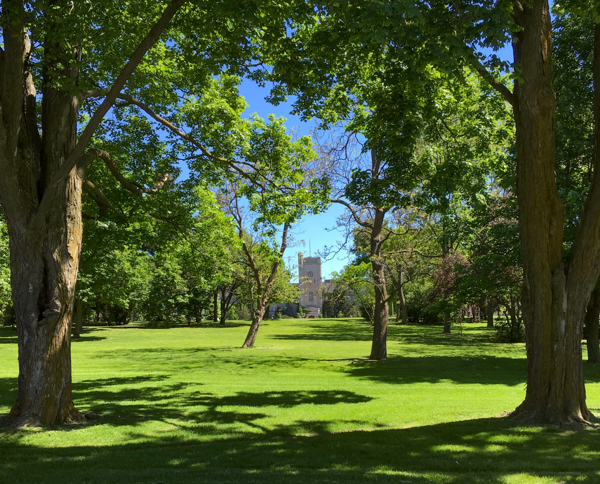 Explore our Beautiful Campus
Our beautiful campus is located on 350 hectares of land in the heart of Guelph, Ontario. The self-contained campus is made up of charming traditional buildings and new facilities set amidst spectacularly landscaped grounds, phenomenal green space and the Arboretum creating an inspiring backdrop to complement your graduate experience. You can book a campus tour, in-person or virtual, using the Interactive Campus Map below.
Living at Guelph
Interactive Campus Map
Resources
---
Learn About the City of Guelph
Located in the heart of Southwestern Ontario (100km west of Toronto), the City of Guelph offers the perfect setting to complement your graduate or postdoctoral studies. Commonly ranked as one of the best places to live in Canada, Guelph prides itself on maintaining its small-town charm while providing urban amenities for families and single adults alike. The City of Guelph provides a perfect balance of academics and community. With a population of just over 121,000 people, Guelph is a vibrant community and home to a lively downtown core, a thriving cultural community, diverse recreational activities, numerous shopping facilities and a variety of special events.
Getting Around
Eligible Guelph students have unlimited access to
City of Guelph Transit
.
Go Transit Bus/Train
connects students to the Greater Toronto Area and Mississauga.
Things to See and Do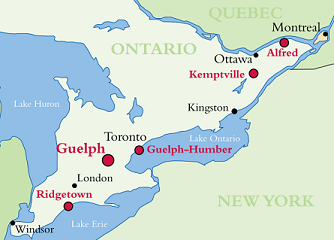 ---
Living in Ontario
Weather
Like most other provinces in Canada, Ontario has a continental climate consisting of four seasons: Spring, Summer, Fall and Winter. January is generally the coldest month while July is the warmest.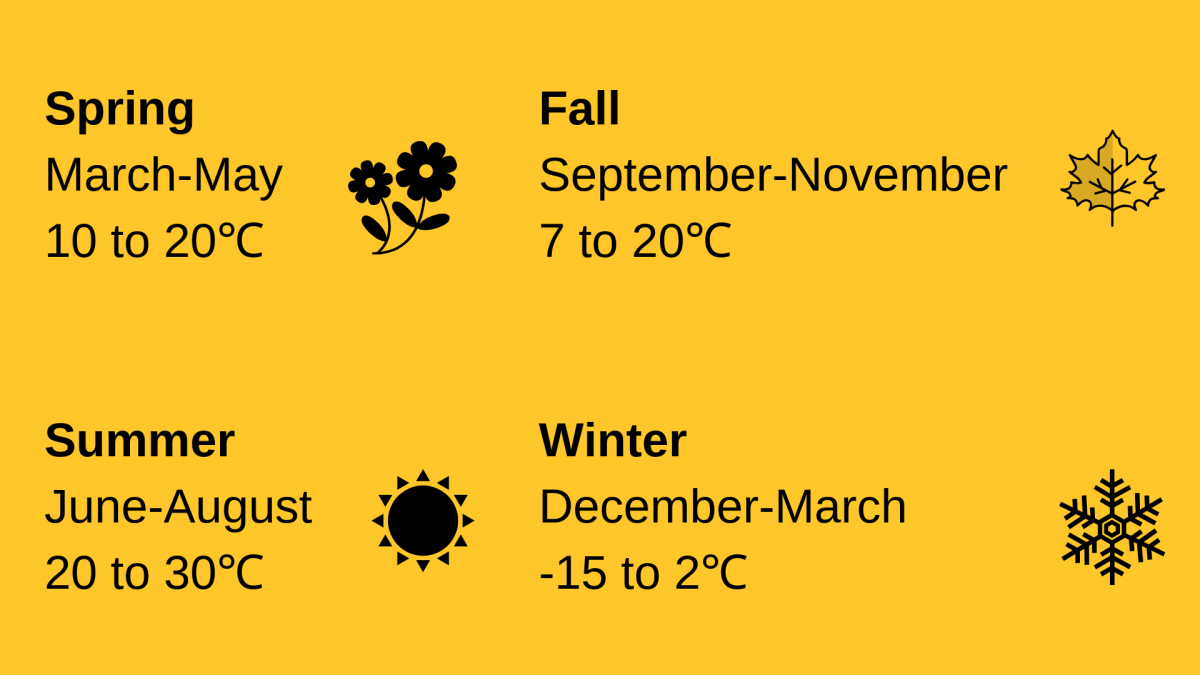 Driving in Ontario
International students are considered residents of Ontario for driver licensing purposes. If you have a valid driver's license from another country or an International Driving Permit, you may drive with this license for up to sixty days. After this initial period, you must obtain an Ontario driver's license.

If you are bringing a car into Ontario, you must obtain Ontario license plates for it within thirty days of your arrival. You will also need appropriate insurance that is valid in Ontario. This can be fairly expensive.
Purchase Taxes
The sale price of an item or service usually does not include the taxes, which are added on when you make your purchase. The Harmonized Sales Tax (HST) in Ontario is 13%. For more information on tax, please see the Government of Ontario website.
Alcohol
You must be 19 years of age or older to purchase alcohol and go into some establishments that serve alcohol. In Ontario, you will need to present photo ID to get served you will need to present government issued photo ID. For more information, please visit:
www.agco.on.ca
Cannabis
Cannabis, also known as marijuana, became legal in Canada as of October 17, 2018. In Ontario, you must be 19 years of age or older to buy, use, possess and grow recreational cannabis. Find more information regarding Cannabis Laws on the Government of Ontario website, or view the U of G Statement On Cannabis Use.