COVID-19
The Office of Graduate and Postdoctoral Studies is working to ensure that existing and incoming graduate students, and applicants stay informed of the University's response to the evolving global impact of COVID-19.  The University is continuing to update our COVID-19 page with recent information, answers to FAQs and other resources. 
Existing Students: see UPDATE FROM THE AVP GRADUATE STUDIES.  For international students with questions relating to your study permit, please connect with your international student advisor; if you have gone abroad or intend to go abroad, and you have new immigration or travel concerns, please consult with your international student advisor.
Incoming Graduate Students:   Students expecting to start summer'20 should have received an email outlining your options; if not,  please email us.  Students expecting to start fall'20 should count on doing so, at least until told otherwise.  If you have questions or concerns about meeting the conditions on your offer letters, please email us.
Applicants: We continue to process applicants and issue of offers of admission. 
The Office of Graduate and Postdoctoral Studies is committed to supporting our students.  We will work with you to ensure minimized disruption for all current and incoming students. 
About Graduate Studies at the University of Guelph
Welcome from the Assistant Vice-President Graduate Studies
Dr. Ben Bradshaw
I am delighted that you have taken a moment to explore graduate studies at the University of Guelph. We offer over 100 graduate programs across the University's seven colleges through which you can work with internationally recognized faculty to prepare yourself for academic and professional careers, and, within our thesis-based programs, advance knowledge for the benefit of all.
Graduate studies are special. As compared to your undergraduate studies, most graduate programs require you to take ownership of your studies be it in defining a pertinent research question, completing a workshop to add a complementary professional skill to your repertoire, completing an industry internship, or co-authoring an academic paper for Nature or Science. Further, your studies will involve more than textbook learning and lecture halls. Our graduate students commonly work in research labs, complete studio art, guide undergraduate labs or seminars, and undertake field work in sometimes exotic places.
Indeed, this picture was taken by one of my own graduate students on the Monarch Mountain Trail outside Atlin, BC. I was there to set her up for a field season working with the Taku River Tlingit First Nation.
Most of the time, I wear a suit and sit in meetings. Graduate studies can get you away from all that.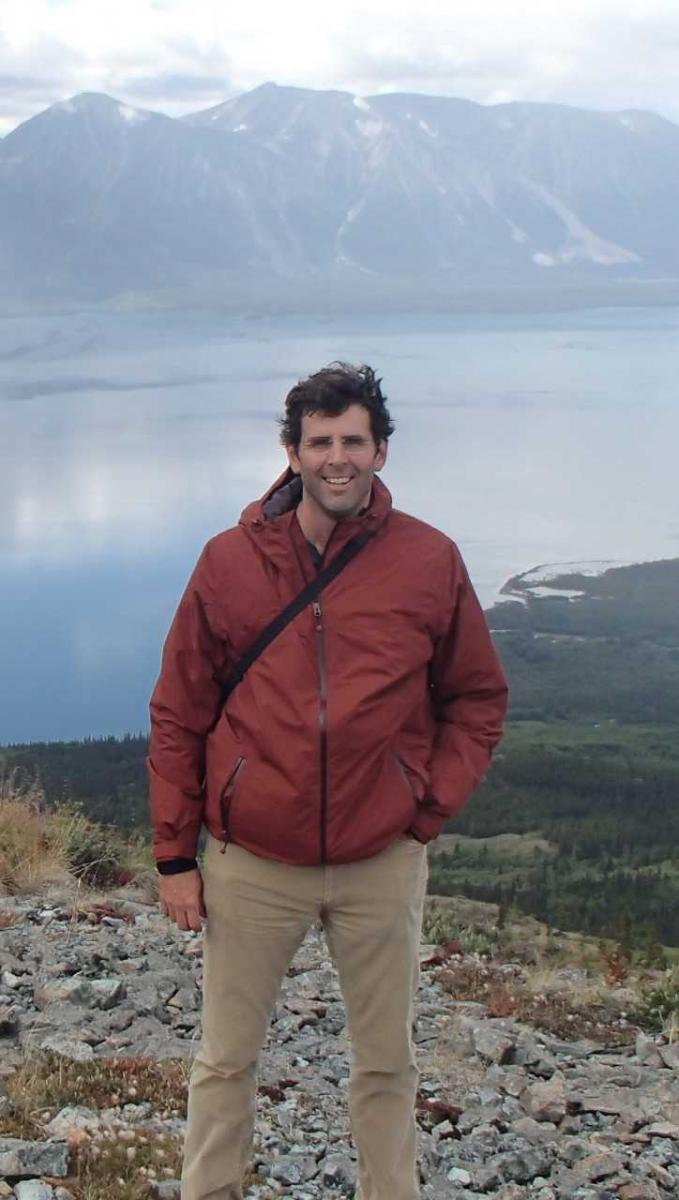 History of Graduate Studies at the University of Guelph
In 1926 the first graduate degree (master of science in agriculture) was offered at the University of Guelph.
In 1930, two more graduate degrees were offered (master and doctor of veterinary science).
In 1964, the University of Guelph was officially established with Hugh Branion as the first Dean of the Faculty of Graduate Studies.
In 1967, graduate study and research were combined under the Dean of Graduate Studies and Research and the first three graduate degrees were granted at convocation.
In 1970, administrative responsibility for research was separated out to the Office of Research.
In 1972, the first joint doctoral program (PhD in Philosophy) was established with McMaster University.
By 1989 there were graduate programs in all seven colleges.
Currently, there are close to 3000 graduate students in over 100 programs.
Share this page