Abdalla Albeely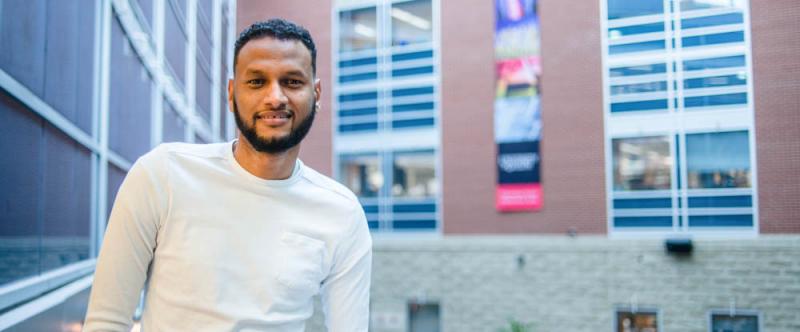 2022 PhD Molecular & Cellular Biology + Neuroscience
Program(s)
Molecular & Cellular Biology with Neuroscience*, PhD
About My Advisor… 
I shared a great relationship with my advisor Dr. Melissa Perreault. She was a great mentor and was always available for help. 
Dr. Perreault is extremely versed in her research area. I definitely learned a lot under her supervision and I continued to learn throughout my PhD program. She inspired and encouraged me to do better and that is absolutely important.
About Being a Grad Student at U of G… 
The University of Guelph is a renowned university and as a former graduate student at UofG, it helped me build myself for the future. The graduate courses offered in the Molecular and Cellular Biology department are high calibre courses that prepare students really well for the outside world. Also, you get to meet and benefit from world-known scientists that have made tremendous contributions to their areas of research.
About the City of Guelph… 
Guelph is a very beautiful city. The community is quite unique. They make it very easy to integrate and embrace Guelph's culture while also accepting new ideas. Another thing that attracted me to Guelph is how connected the sports community is in this beautiful city. If you play any sport, you can very easily find a team or a place where you can practice and/or compete. Also, the location of Guelph in proximity to larger cities such as Toronto or Hamilton is excellent. 
How Will Your Research Improve Life?
My research focused on schizophrenia. I aimed to be able to identify a potential therapeutic target in disorders of cognitive dysfunction.