Aleksandra Dolezal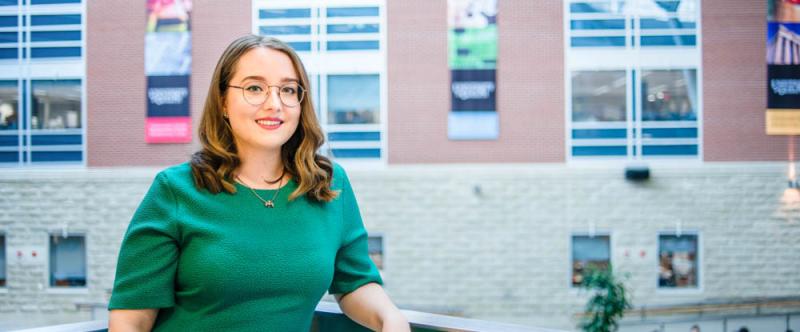 2019 MSc Integrative Biology
Program
Integrative Biology, MSc
Why I Chose Guelph… 
I saw potential in a project starting up at Guelph and it aligned really well with my interests.
Advice For Prospective Grad Students… 
Take advantage of what we offer! There are so many clubs that I wish I knew about in my first year. It helps your mental health to have some fun and do other things other than your thesis. Take time for yourself but also stay focused on the task at hand (which is your project).
About My Advisor… 
Because a strong advisor-advisee relationship is central to your thesis success, it is important to think about how you can make the most of your relationship. My advisor really helps fill in gaps in the skills I have. I think about him as the idea man and I can show off the great suggestions he has. He gives great direction to the choice I make in telling my story and how I can improve it.
About Being a Grad Student at U of G… 
Being a graduate school at UofG requires a lot of multitasking. You need to be a mentor (for undergraduate students in your lab), a teacher, a colleague, a bit of a statistician.
What makes U of G unique? 
The library offers workshops that have really increased my work productivity and helped hone my skills such as writing in the sciences or data visualization.
How Will Your Research Improve Life?
My research highlights how benefits from restored prairie grasslands on agricultural landscapes spill over to crop fields such as adding to the abundance of pollinators and natural enemies of pests. This ecological intensification way of farming seeks to ameliorate problems of food security that add ecosystem services but at the same time is a sustainable conservation strategy.