Anastasia Stellato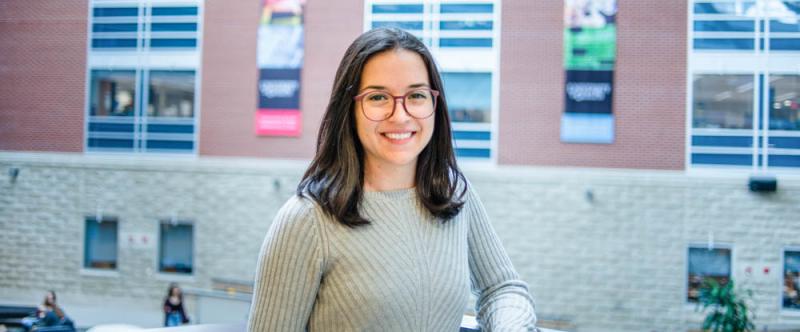 2019 PhD Population Medicine
Program
2019 Graduate – Population Medicine, PhD
About My Advisor… 
I had a very strong relationship with my advisor/mentor. She was approachable, helpful, considerate, and provided strong guidance and constructive feedback. I was very lucky to have her as my advisor, as she was a big part of my academic success thus far.
About Being a Grad Student at U of G… 
There are animals everywhere, from seeing eye dogs in training to horses and cows at the research barn.
How Will Your Research Improve Life?
Through my research, I am privileged to be able to provide evidence-based knowledge that can be applied to promote canine welfare within veterinary clinics. In particular, my research will assist veterinary staff and dog owners on how to improve a dog's experience at the veterinary clinic.