Andrew Vowles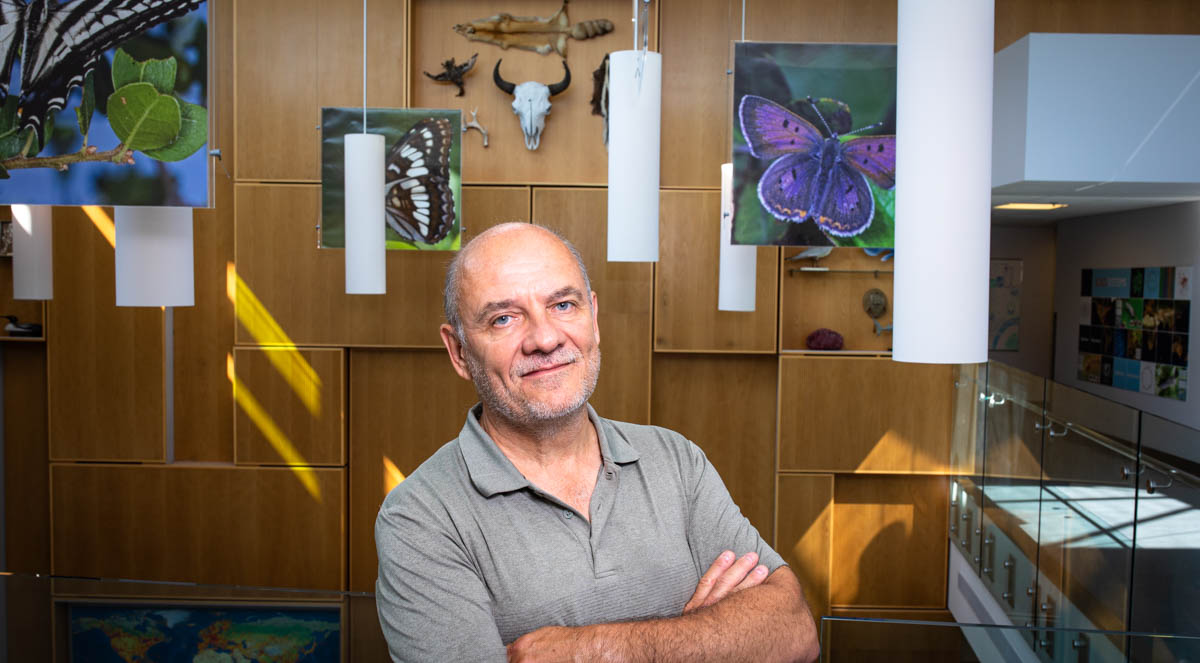 Program
MA, Art History and Visual Culture
Why I Chose Guelph… 
I've had a longstanding interest in art and art history, including my amateur practice in life, portrait and landscape drawing. As a longtime U of G staff member and grad of the University, it made sense to pursue grad studies here. Having taken a handful of undergrad art history courses in recent years, I felt comfortable with the program and its people.
Tell us about your path to this program at Guelph?  
In 1984, I completed a B.Sc. in wildlife biology at U of G. Since then, I have spent nearly four decades as a full-time writer/editor, including working since 1998 in the University's central communications office. Several years ago, I resumed undergrad studies in art history as a mature student, taking everything from intro classes to senior seminar courses. That led to my applying for grad studies in winter 2021, with the encouragement of art historian Prof. Dominic Marner.   
About the work you are doing here… 
I'm interested in looking at scientific imagery through an art history lens. I plan to focus on the U of G-led international DNA barcoding project, which aims to catalogue all living things on the planet in order to preserve biodiversity. By combining art and science, this MA thesis effectively will enable me to reconnect with my original B.Sc. studies from decades ago.    
How Will Your Research Improve Life?
Connecting art and science -- indeed, meshing various disciplines -- is more important in our increasingly complicated, interconnected and technology-mediated world. Ultimately, the global barcoding project aims to stem biodiversity loss. My question: How do scientists use imagery (photos, video as well as visualization data in the form of charts, graphs, maps, etc.) to share their findings, to convey the message about protecting the planet and to change people's attitudes? That's at least partly an ethics question, one that I plan to explore through this MA thesis project.    
What is it like to be a grad student at Guelph?
Grad studies enables me to focus on my chosen topic in lots of breadth and depth while learning from and sharing with other students and instructors with similar interests. I like the intellectual rigour involving discussions, projects, reading (and more reading) and observing. My part-time status enables me to balance school and work; I spend time on my thesis and studies every day.
What do you like best about the U of G campus, and living in the city of Guelph?
The library -- and its connections to other libraries in Ontario, a major benefit for sourcing information and material. Occasionally, my wife and I have dinner at Creelman Hall, pretending to be full-time (and younger) students. We also frequent the U of G arboretum in all seasons, as well as the Art Gallery of Guelph.
Guelph is green, environmentally and politically. It's big enough and small enough at the same time. It's well-located for us, with handy access to our respective kids and to a summer place near Lake Huron. Downtown amenities in no particular order: Bookshelf and Janus Books, Einstein's Cafe and Buon Gusto. Balzac's coffee. Neighbourhood walks along both rivers.
What are your future plans?
Tongue-in-cheek, I'm looking forward to beginning my lifetime career following graduation. More seriously, I'm interested to see how this MA may lead to unexpected connections, opportunities -- even for a sixty-something student. Besides providing a homemade case study through the U of G barcoding project, the University and my department have supported me in my lifelong learning pursuits.