Becky McRae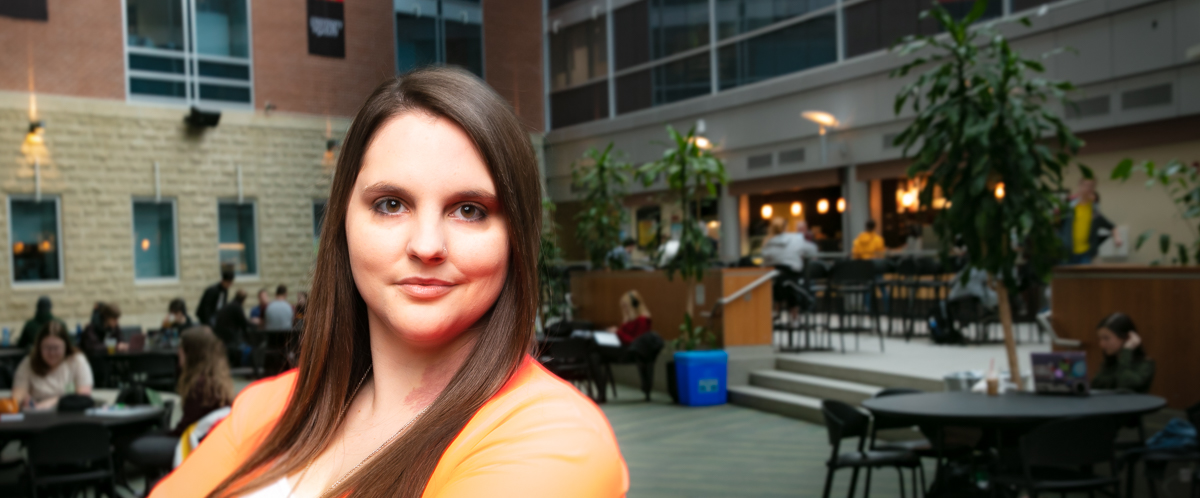 2020 MA Criminology and Criminal Justice Policy
Why I chose Guelph
The University of Guelph offers unique programs that allow you to examine your research using a multidisciplinary approach.
About my advisor
At the University of Guelph I am able to work one on one with my advisor and develop a professional and personal relationship. My advisor supports and encourages my interests and strengths while working with me to develop solutions to overcome barriers within my academic research. Having a strong support system has helped my research flourish and has encouraged me to think very critically when collecting and analyzing data.
What is it like to be a grad student at U of G?
Being a graduate student at the University of Guelph has been the best experience I have gained that has allowed me to transition from a student into a young professional.  Guelph offers unique programs that allow multidisciplinary approaches to research by collaborating with different program departments to examine an issue.
About the campus
The atmosphere on campus is extremely supportive and encouraging as many different social events are held to share information and network with different professionals within the community.
About the city of Guelph
Moving from a Northern community, Guelph has been a home away from home. The community is very supportive and accepting of students as there are always activities and events happening in and around Guelph. With the amazing transit system, it makes it very easy to travel within Guelph and arrive at destinations in a timely manner.
Words of advice
As a graduate student it is important to be flexible and adaptable to change as you work through your degree. Becoming a graduate student allows you to develop your professional brand, while contributing to academic literature.
How will my work Improve Life?
The findings of my research will provide an explanation on the increasing number of probation breaches under the Youth Criminal Justice Act. My research findings will be made available to the public as well as to policy makers in order to make policy recommendations to improve probation compliance and decrease the number of young offenders being sentenced to incarceration.
My future plans
After graduation, I plan on pursuing a law degree at the University of Ottawa Faculty of Law. The University of Guelph staff and students have been very supportive of my future plans and have provided many opportunities to connect with professionals within the Ottawa community. By hosting many roundtables and guest lectures, the University of Guelph has created a wide network of professionals working within the legal community that are able to speak to the challenges and successes of their legal careers. Through networking, UofG has provided many opportunities to develop professional relationships with working professionals from academic and non-academic careers.