Bianca Garlisi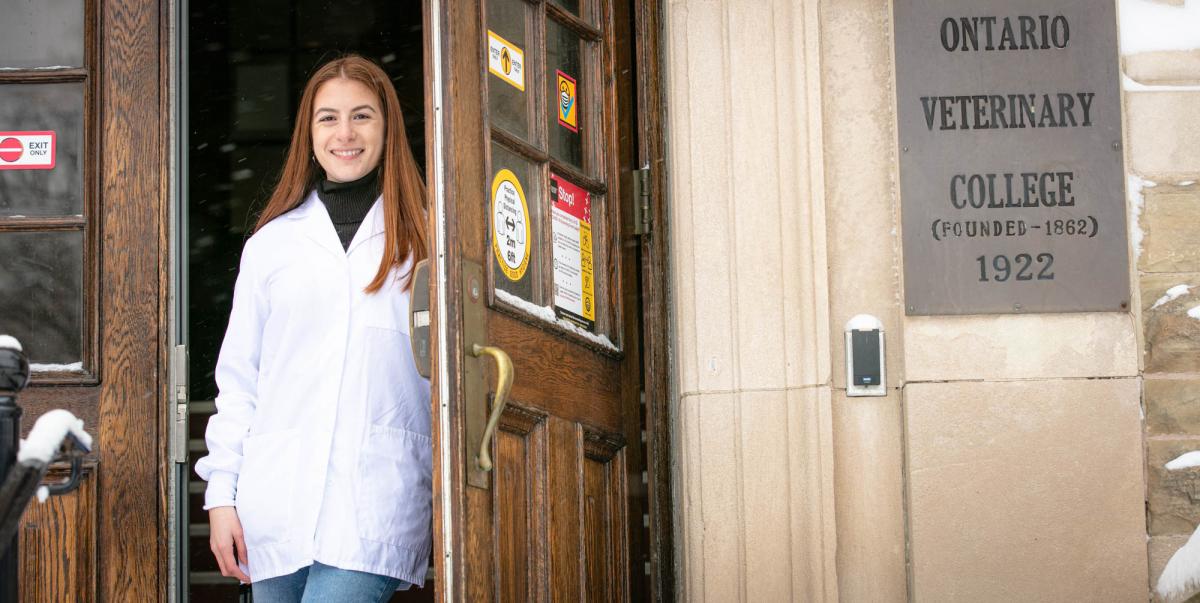 Program
MSc. Biomedical Sciences, Indigenous Graduate Scholar
Why did you choose to complete your graduate studies in your program at the University of Guelph? 
I chose the MSc. program in Biomedical Sciences at the University of Guelph for a few reasons. The U of G campus is beautiful in all seasons and made me excited to explore all of the sights, buildings, and landscape during my research. I had often heard about the UofG Biomedical Sciences department whilst considering graduate schools, especially how renowned their cancer biology research is. I was lucky enough to get accepted into Dr. Jim Petrik's lab, who has done incredible research in ovarian cancer. Reading about the research that was done in his and colleagues lab, I was so excited to have the opportunity to be a part of that. 
A bit about the work you are doing here... 
The research I am participating in in my lab is revolving pancreatic cancer, and how to enhance current chemotherapy treatment methods that are out there, as pancreatic cancer is one of the deadliest cancer diagnoses an individual can get. I am incredibly honoured and excited to be allowed to be a part of this research, as this has the potential to help so many people who are scared now, or in the future of a cancer diagnosis. Everyone knows someone who has experienced cancer in some way, just the thought of it is fearful. 
Since I was 3 years old, I have always wanted to be a 'scientist'. I don't remember a time I had ever thought otherwise. High school was when I decided my future was in cancer research, once I learned more about the disease and realized it is so much more complicated than most people think. Luckily, everyone in my life has been so supportive of my decision in my career, which helped my journey so far.
How do you think your research (or the work you are doing at U of G) can potentially improve life? 
It is my aim that the research I will be conducting on pancreatic cancer will contribute to the growing data on enhancing our understanding of the complexity of pancreatic cancer, and what makes it so hard to treat. Cancer is incredibly complicated, and every diagnosis is different in some way. I am confident that the data from my research could lead to a future treatment regimen which, in addition to current treatments, could enhance the quantity AND quality of lives of pancreatic cancer patients. 
What has receiving the Indigenous Graduate Scholarship meant to you?
Receiving the Indigenous Graduate Scholarship has meant a great deal to me. The normal stressor of financial stability while in school is not a main concern of mine anymore. In the past, due to financial strain, worries could sometimes come up which took focus off of important things like my studies or my research. I can spend more of my time actually contributing towards my education now. In addition, the scholarship makes me feel like the research I am doing has been noticed by other people as something that has the potential to help a great amount of people, including Indigenous communities. It is almost a form of recognition that my work is more meaningful.    
What do you plan to do after graduation? How has UofG helped you reach that goal? 
I plan on continuing through to a PhD, into a career in cancer research. I hope that my career can take me to opportunities around the world, experiencing conferences or job opportunities in other countries.
Tell us something about you, beyond being a grad student. 
I have always wanted to do something in science since I was 3 and got my first science kit. I knew it was my calling because it is so rare to always know what you want to do with your life. I also love seeing new places and meeting people from other places in the world. I did a semester abroad in my 3rd year of my undergraduate program to Sydney Australia, and that experience was the best decision I have made so far. I got to see how the health care and research system works somewhere other than Canada, especially being there during the start of the pandemic.