Carrie McMullen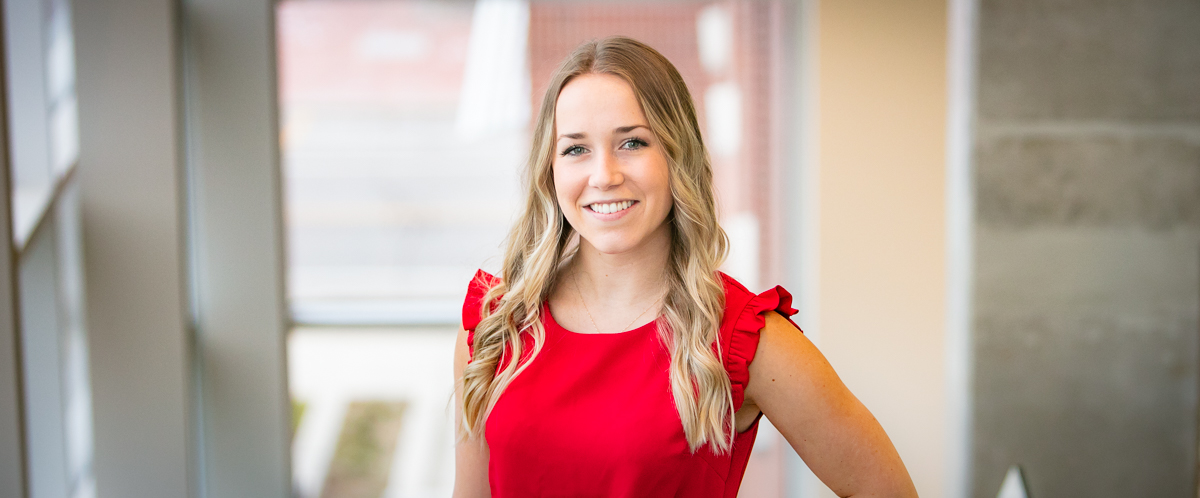 2020 MSc Population Medicine
Program
MSc. Population Medicine - Epidemiology
Why I chose Guelph...
Having completed my undergraduate degree at the University of Guelph, it didn't take much convincing for me to stay here for grad school! Population Medicine is a department at the Ontario Veterinary College, and is world-renowned in animal health with a growing emphasis on One Health approaches. UofG aligned perfectly with my interest to study veterinary epidemiology.
About my advisor...
My relationship with my advisor is great! She is eager to ensure I get as much as possible out of my graduate degree, including providing me with additional research and presentation opportunities. As a thesis-based graduate student one of the biggest things to remember is that your advisory committee is in place to help YOU succeed.
What is it like to be a grad student at U of G?
I love studying here! Being a graduate student at UofG is quite a change from undergrad as there is a whole new level of independence and control that you have over your learning experience. I am currently the VP of Social Committee, which has been a great way to help myself and other students maintain a healthy work-life balance. In addition, there are so many resources available to us and there is a large focus on personal health and wellness within the OVC. On Thursday nights, trivia is offered to graduate students at the Fifth which is an awesome way to mingle with friends and other graduate students at the end of the week! It's refreshing to be a part of a university program where there are students from all walks of life.
About the campus...
Our campus is beautiful to say the least...the green space at our disposal is like no other university. I love the Arboretum, which has many walking/running trails to enjoy. Also, I really enjoy the intramural program here - there are a ton of sports to participate in for students of all ages. Another one of my favourite parts of our campus are the people that I have had the privilege of getting to know. In my department especially, faculty students and staff are so supportive and friendly!
About the city of Guelph...
Being someone who grew up on a farm, Guelph is a perfectly sized city. There are plenty of student housing options available within 10-15 minutes of campus, and the downtown nightlife never gets old. Also, getting around by bus in the city is fairly easy. Guelph has everything I need and more!
How will my work Improve Life?
Part of my research will be presented as a systematic review, which is great for making recommendations for the best practice in an area of dairy cattle science. Farmers and veterinarians will be able to use this research for decision making purposes and the improvement of production and welfare on farm!
My future plans...
Post graduation is unknown territory for me at the moment... I know I'm not alone in saying this, but attending graduate school does not mean you have everything planned out! I do know I want to work as an Epidemiologist, and UofG has provided me with unique skills that allow me to have a "leg up" on competition for future jobs. The wide variety of courses available create opportunities for almost every niche to be explored, and I have challenged myself in taking some courses I never thought I would!