Elizabeth Porter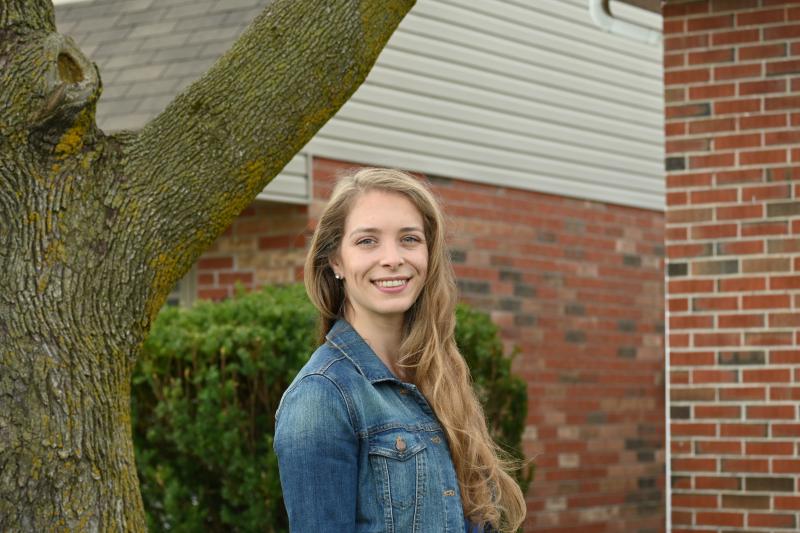 Program
Why did you choose to complete your graduate studies in your program at the University of Guelph? 
I was grateful for the friendly atmosphere I experienced at the University of Guelph during my undergrad, and the ability to easily access nature and greenspaces in and around the City of Guelph. These factors combined with the opportunity for interdisciplinary collaboration thanks to the many diverse areas of study at the University of Guelph made it the right choice for me.
A bit about the work you are doing here... 
During my MSc research I have had the opportunity to work with an interdisciplinary team of biologists, pedagogical experts, computer and data scientists, and software engineers to develop a citizen science project, Squirrel Life, to engage undergraduate students in science and nature in a meaningful way through the (highly entertaining) activity of observing squirrel behaviour. My research involves a combination of elements from citizen science and community-engagement, to the Scholarship of Teaching and Learning, and classic biology and ecology. 
How do you think your research can potentially improve life? 
I have had the opportunity to engage with the community and thousands of undergraduate students all over the world to share the Squirrel Life project to provide a way to connect people with their local nature spaces. I look forward to expanding this initiative with the upcoming launch of a mobile application and web-based data portal that will encourage broader community engagement with the project. This will foster human-nature connectedness in our community and support mental health and well-being through an initiative that encourages people to get outside and explore what nature has to offer. 
What is it like working with your advisor?
A critically important part of my grad program has been having supportive advisors. Dr. Shoshanah Jacobs and Dr. Karl Cottenie have succeeded in providing a safe and engaging environment where I can challenge myself, explore my research interests, and actively work towards future goals. Having great advisors is just as important, if not more, than being in a program that you're excited about!
What do you plan to do after graduation?
After completing my MSc I will be continuing on at the University of Guelph with a PhD. I look forward to continue working with Dr. Shoshanah Jacobs and Dr. Karl Cottenie, and expanding my network to work with more people at the University of Guelph and beyond. 
Tell us something about you, beyond being a grad student. 
I love spending time outside, especially in nature by the water or gardening in my backyard. My favourite pastime is learning about ways to increase backyard biodiversity and experimenting with growing new and unusual plants. I am also interested in animal behaviour and positive-reinforcement training.