COVID-19
The Office of Graduate and Postdoctoral Studies is working to ensure that existing and incoming graduate students, and applicants stay informed of the University's response to the evolving global impact of COVID-19.  The University is continuing to update our COVID-19 page with recent information, answers to FAQs and other resources. 
Existing Students: see UPDATE FROM THE AVP GRADUATE STUDIES.  For international students with questions relating to your study permit, please connect with your international student advisor; if you have gone abroad or intend to go abroad, and you have new immigration or travel concerns, please consult with your international student advisor.
Incoming Graduate Students:   Students expecting to start summer'20 should have received an email outlining your options; if not,  please email us.  Students expecting to start fall'20 should count on doing so, at least until told otherwise.  If you have questions or concerns about meeting the conditions on your offer letters, please email us.
Applicants: We continue to process applicants and issue of offers of admission. 
The Office of Graduate and Postdoctoral Studies is committed to supporting our students.  We will work with you to ensure minimized disruption for all current and incoming students. 
Jasmin Lalonde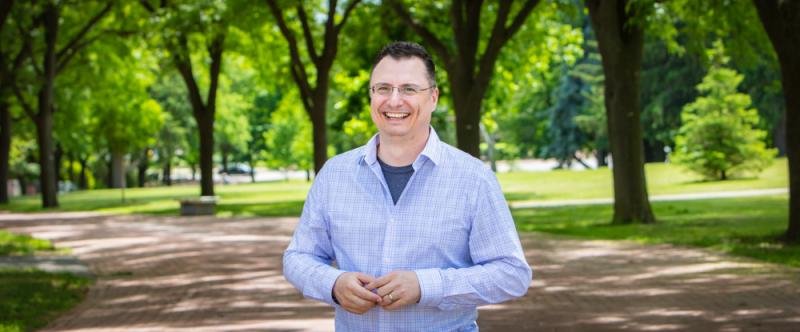 Programs
About my research…
The growth of neuronal cells and their organization into functional circuits is a tightly controlled process that follows a series of well-defined steps. Our research aims to identify new molecules and mechanisms that participate in the development and/or plasticity of neurons using a multidisciplinary approach that combines primary neuron cultures, genetic perturbations, calcium and live-cell imaging, confocal microscopy, gene expression profiling, proteomic techniques, as well as patient-derived models of neurodevelopmental disorders.
How my Research Improves Life…
The brain is vulnerable to many impairments that can strike at every stage of life. Debilitating conditions like schizophrenia, autism, depression, and Alzheimer's impose a massive burden on society due to their prevalence and associated healthcare costs. Research in my laboratory aims to identify and characterize new molecular factors and cellular mechanisms implicated in neuronal development and plasticity, which in turn will help reveal important new details about the pathophysiology of different brain disorders and identify potential targets for improved pharmacological treatments.