Jessica Wakefield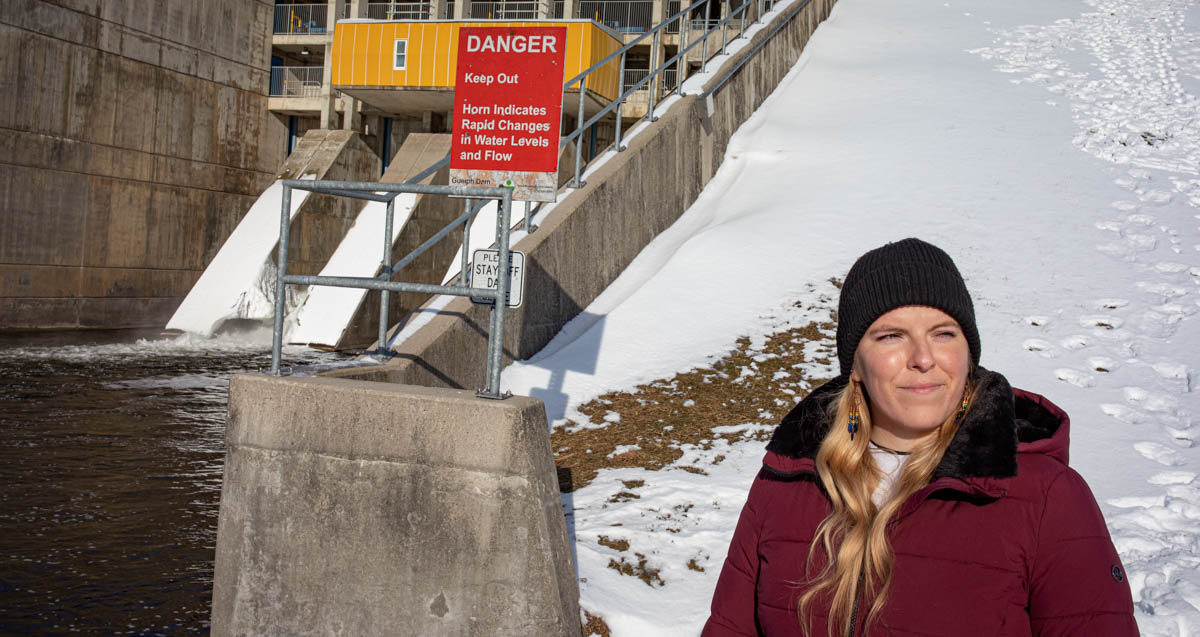 Program
Rural Planning & Development, MSc
Why did you choose to complete your graduate studies in your program at the University of Guelph? 
During my time at Fanshawe College in the GIS and Urban Planning program, I seriously started to consider a career path as a professional planner but knew that I wanted to incorporate my heritage into any kind of work that I would be doing. So, I began to research and network. After a couple of connections, I learned about the Indigenous planning-related courses at the University of Guelph and after a couple more connections I was introduced to associate professor Dr. Sheri Longboat. At this point, I knew that the University of Guelph was the next step for me.
A bit about your path... 
I have always had an interest in the environment and sustainability and knew that I would pursue a career that allowed me to work with both nature and communities. I completed my undergraduate degree at Queen's University where I also played for the women's hockey team (GO Gaels Go!!). I then completed a Master's degree at the University of Western Ontario in Environmental Sustainability and this was when I first became fully aware of the planning profession and the opportunities within. I was also obsessed with GIS at this time so entered into the GIS and Urban Planning program at Fanshawe College where I learned and applied many valuable skills that I hope to bring into my planning career. It was also during this program that I decided to do one more program and apply for the Rural Planning and Development program at the University of Guelph.
A bit about the work you are doing here... 
My research is putting me right in First Nation communities across Ontario (virtually for now) and giving me the opportunity to explore what Indigenous resurgence looks like in the field of planning and development. Through both research and coursework, I am learning about and sharing my experiences with water and food security in First Nation communities and am extremely excited to collaborate with students who are driven to learn about and determine how they can play a part in reconciliation. The entire experience so far has been rewarding, I am able to put my heart into the work I have been doing and more and more I am sure that this is the right path for me. 
How do you think your research an potentially improve life? 
Through my individual research, I hope to generate excitement in the field of Indigenous planning for Indigenous youth and young scholars as they attempt to navigate the almost unlimited education paths through secondary and post-secondary schooling. I want to demonstrate what Indigenous resurgence and reconciliation look like in the planning and development profession and explore the possibilities for growth and sovereignty when First Nation communities are leaders in development and planning. This is a big task that will outgrow my time at the University of Guelph but will be with me as I enter into my career and continue to learn. I am also thankful to be involved with water-sharing research led by Dr. Sheri Longboat and her team. This research explores water-sharing between First Nation communities and municipalities. 
What has receiving the Indigenous Graduate Scholarship meant to you? 
It has been an amazing experience, I am extremely honoured and it continually makes my heart swell to think of the opportunities and the added level of support this scholarship has provided me. The Indigenous Graduate Scholarship keeps me grounded in my research and career goals. When I first applied for the scholarship I had little idea of how experience in the program would open new doors for research and learning, but I did know what fueled my passion. The Rural Planning and Development Program does an incredible job at showing students what they are capable of and showing them the different paths they can take - being the recipient of this scholarship keeps my career goals in line, keeps me motivated through the more difficult topics and allows me to stay focused on the day-to-day knowing that all the hard work will pay off. 
Tell us about your advisor. 
Sheri Longboat is more than I could have asked for in an advisor. I will be forever grateful for the support, knowledge and experience she has provided me and I already cannot wait to report back to her in 5-10 years' time about the work I am doing and the role she played in it. 
What do you plan to do after graduation? 
I would like to work with or work for Indigenous communities in planning and community development. It is my goal to bridge my background in environmental science, sustainability and GIS with my more recently found love for community planning. It is my absolute dream to be able to do this work alongside my own people and the diverse Indigenous communities across Canada. 
What it is like to be a graduate student at UofG 
The online experience has been great and I think the faculty plays a big role in this. I understand the incredible opportunity that being a graduate student in Rural Planning and Development is and I intend to make the most of it.