Karen Pun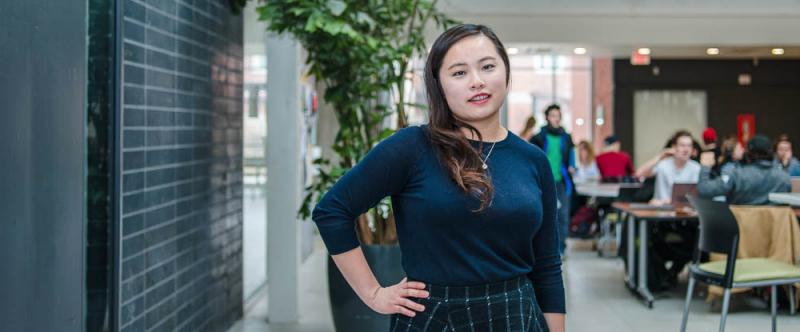 Program(s)
Food Safety & Quality Assurance, MSc
Why I Chose Guelph… 
One of the reasons why I chose UoG is because of this program. This program really stood out to me when I was applying for schools because of how applicable the knowledge is. It also included a research project component which allowed me to pursue technical skills in addition to my coursework. It was the best of both worlds!
About My Advisor… 
As a course-based program, I was not assigned an advisor until further into my program. My advisor is very supportive and available to answer questions. She is extremely knowledgeable in her field and often ask great questions that help guide me to the correct answer or change my perspective.
What Makes U of G Unique?
I will have to say Creelman Hall! There's always good food there and the chefs are so enthusiastic to tell you about their creation. My absolute favourite every year is their Thanksgiving dinner platter.
About Future Goals
I plan to pursue a career in food safety & quality assurance after graduation and I think I picked a great program to help me reach that goal. Not only were the courses extremely useful in introducing me into the world of food safety, I was also able to attend a number of career and networking events which helped me meet people who are in the field. This really helped me figure out where I want to be and how to get there.
How Will Your Research Improve Life?
My research looks into using apple pomace as a natural additive in probiotic yogurts. By finding a new use for apple pomace, which is a by-product that's usually disposed, my research can lead to beneficial effects in the environment as well as for human health.