Keely Kavcic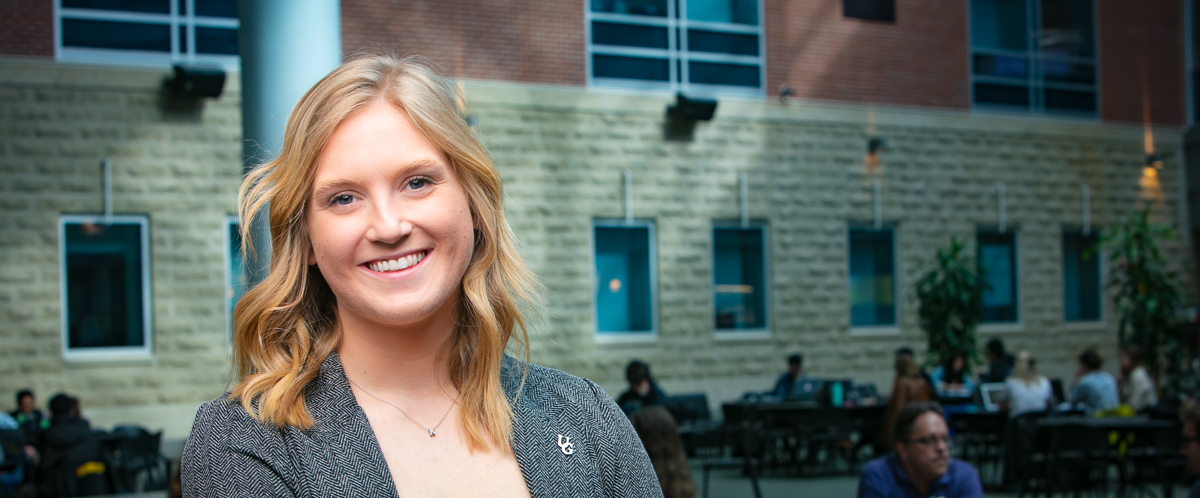 Program
Why I chose Guelph
I completed my undergraduate degree at the University, and upon acceptances into Masters programs, was motivated to stay at Guelph due to a variety of connections made on campus that would help support my research. I was also confident in the supports I would receive on this campus, and the opportunities I would be provided compared to other school programs.
About my advisor
My relationship with my advisor is great! I have always felt very supported in my research, and they always provide great advice for balancing my academic and extracurricular responsibilities.
About the campus
Aside from the sense of community and support that exists on campus, the physical makeup of older architecture with an abundance of green space and nature makes it a wonderful place to study.
How will my work Improve Life?
My research results will be provided to the University to help provide data on sexual violence education programming on campus, which can help inform their programming in future years.
My future plans
I'm still unsure of my specific plans after graduation, as I am debating between accepting an offer to begin law school, or to begin working. Regardless of my choice, I think that UoG has well prepared me for my future, through the opportunities of experiential learning and professional development in addition to my studies.