Laura Nurse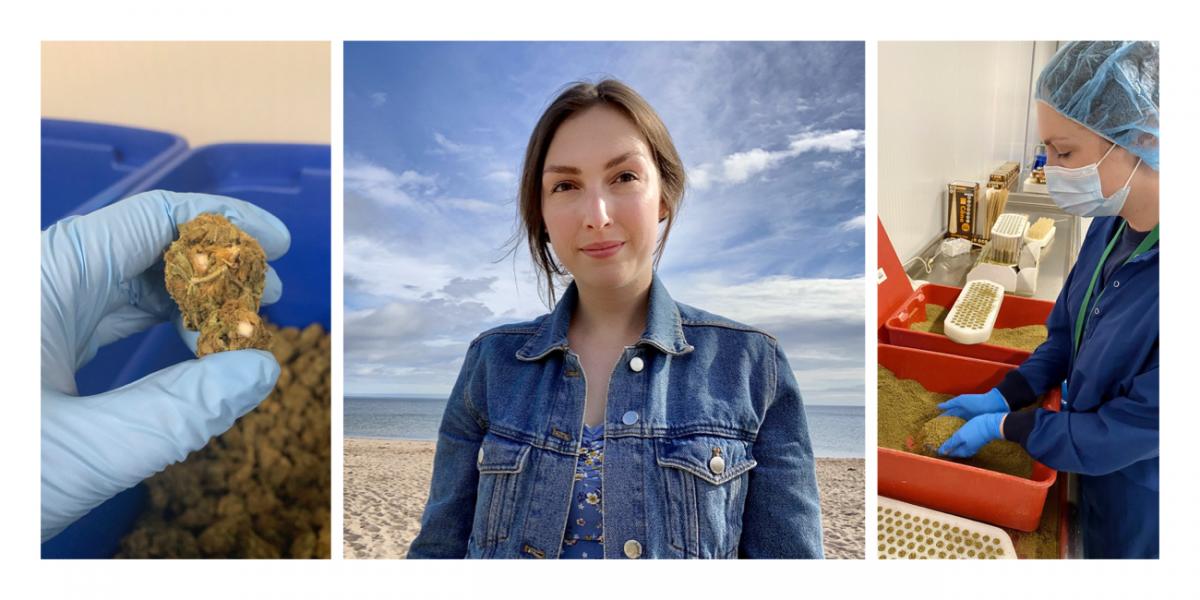 Alumni Profile: Laura Nurse, 2021 MSc FSQA DE
Program
Food Safety & Quality Assurance
Why did you choose to complete your graduate studies in your program at the University of Guelph? 
I chose to pursue the MSc FSQA program through the University of Guelph because this program offered a unique experience that I had not seen elsewhere. The ability to continue to work full-time while completing my MSc was something I didn't think I would be able to achieve until I discovered that UoG offered a program in my field that could be completed entirely online. It's a game changer!
A bit about the work you did here... 
When I was completing my undergraduate studies in Biochemistry/Nutrition, I felt like I didn't know what I wanted to use it for. I knew that I wanted to have a career that makes an impact on a larger system, but wasn't sure which route to take. Then I was introduced to the world of food safety when I attended a careers seminar where they were promoting a post-grad food safety program. I was interested and decided to apply and ended up finding my passion through courses, industry exposure, and some amazing mentors. After that, I got a job in industry and packed my bags to move to Nova Scotia from where I began making an impact.
How do you think your research can potentially improve life? 
My research on radiation treatments for reducing the microbial load of cannabis products can have a large impact on both consumers and producers. Radiation treatments help improve quality and keep cannabis products safe for consumers to use and finding the optimal method considering both cost and effectiveness can streamline industry practices.
Tell us something about you, beyond your studies at Guelph...
Outside of work and school I spend most of my time with my family and exploring with my dog. I enjoy cooking, I wouldn't say that I'm good at it but I enjoy it anyways. Other than that, I like getting outside, heading to the beach or renting some kayaks on a sunny day, or if the weather isn't cooperating I like to read or put on a good movie. I am originally from Newfoundland but have lived in Nova Scotia and have recently moved to Ottawa to start a new job!