Lilas Randrianarivony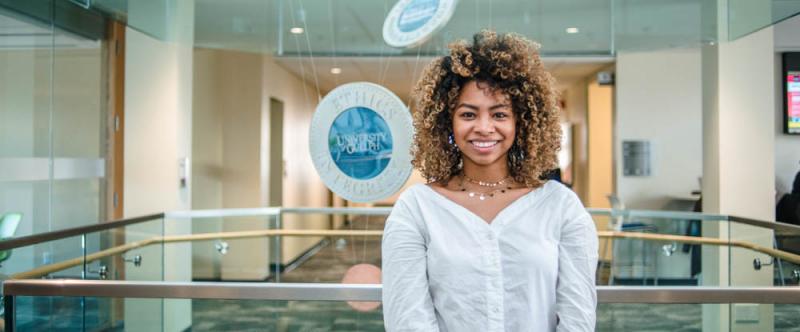 2019 MSc Capacity Development & Extension
Program
2019 Graduate – Capacity Development & Extension, MSc
About My Advisor… 
The faculty at the School of Environmental Design and Rural Development (SEDRD) have been so communicative and supportive since the first day of the Fall semester, which I was so grateful for as an international student who was still new to the town. My advisor and committee member, Dr. Al Lauzon and Dr. Helen Hambly-Odame, are extraordinarily resourceful and enlightening sharing with us their journeys and accomplishments. I loved having them on my team for my major research paper.
About the City of Guelph… 
Coming from New York City, Guelph was definitely different but I would say it was a relief. It truly grounded me to not be amongst the hustle and bustle every day and it's a small town full of nice people.
How Will Your Research Improve Life?
In one of my courses, Communications for Environmental and Social Change, we were given the chance to partner with a local organization of our choice to create a multimedia project. With a strong interest in education with young girls, I chose Indigo Girls Group, based here in Guelph, to help facilitate various workshops on mental and emotional well-being with school-aged girls. This is something I would love to replicate and apply in field later on so I'm excited to see the outcome of my project and a meeting a new network of people.