Lydia Wang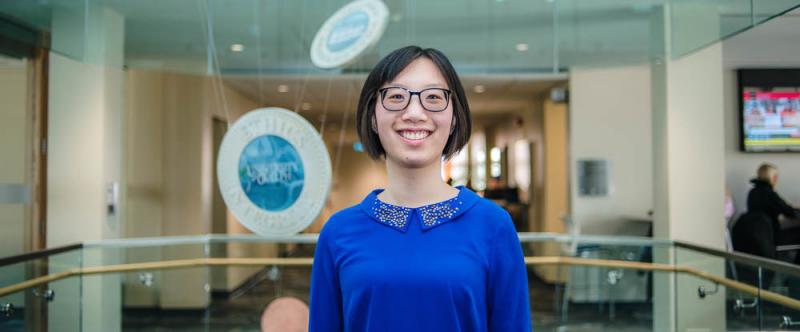 Program
Food Science, MSc
Why I Chose Guelph… 
I had completed my undergraduate degree at Guelph as well and I know that the food science program here at Guelph is world class. UofG is a leader in the agriculture field, so I knew I would be getting a high quality education here. I also really enjoyed the campus life and food. Not to mention, everyone here is super friendly, inclusive, and helpful.
About My Advisor… 
My relationship with my advisor is fantastic! He is supportive, helpful, knowledgeable, and overall, a really nice guy. We chat at least once per week. In grad school, there are often times when you need guidance, and it's reassuring to know that you have a mentor that is present and open to various ideas.
How Will Your Research Improve Life?
My research aims to find natural alternatives to antibiotics in finishing cattle feed. We hope these alternatives can reduce the use of antibiotics and thus reduce chances of antimicrobial resistance. On top of that, these ingredients can maintain or improve cattle feed efficiency, meat quality, and shelf life stability, thus benefiting both producers and consumers.