Madison Wright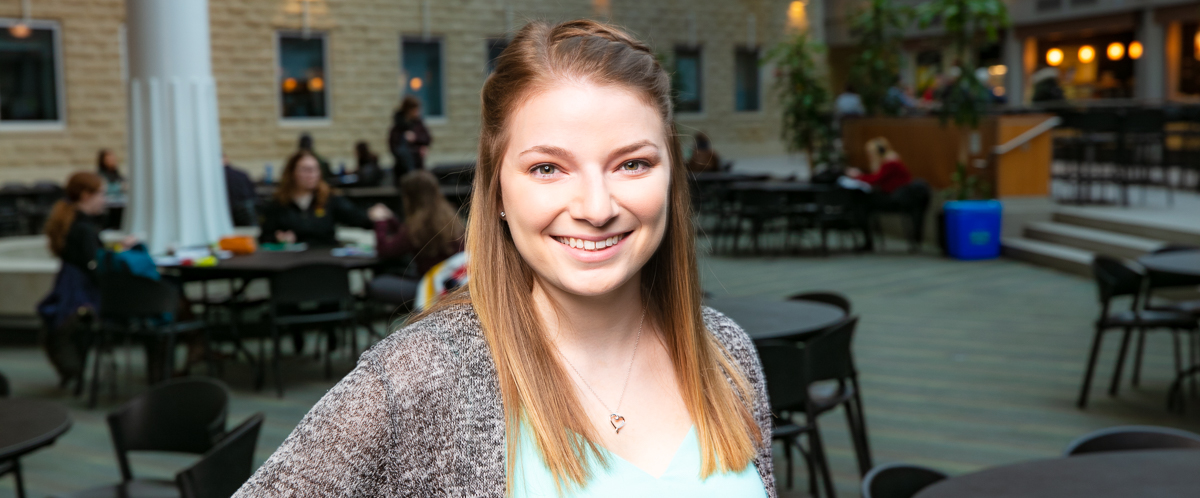 Program
PhD. Molecular & Cellular Biology
Why I chose Guelph...
I completed my undergraduate degree at the University of Guelph and fell in love with the school as well as the city. After doing my fourth year research project, I decided that I wanted to continue researching in the same lab because I had such a great experience and wanted to learn more.
About my advisor...
My advisor is amazing! He is very supportive of my future career goals and tries to provide me with as many opportunities as possible to aid with my professional development.​
About the campus...
I really love all of the green space on campus, especially the arboretum! I also find that the students at U of G are really friendly and there is a great community feel on campus.
About the city of Guelph...
Guelph is the perfect sized city for me. I grew up in a small town so Guelph is a good mixture of a small town feel, but it also has lots to do.
How will my work Improve Life?
I am researching how a specific bacterium can hide inside human cells and the differences in infection severity between healthy human cells and human cells from an individual with cystic fibrosis. My research will provide insights into the life-threatening infections that individuals with cystic fibrosis face. This knowledge will help develop better treatments to help combat these infections.
My future plans...
After graduation, I plan on pursuing a teaching professor position. U of G has provided me with opportunities to develop my teaching skills through teaching assistant positions as well as teaching workshops provided by the Graduate Teaching Community (GTC).