Maude Stephany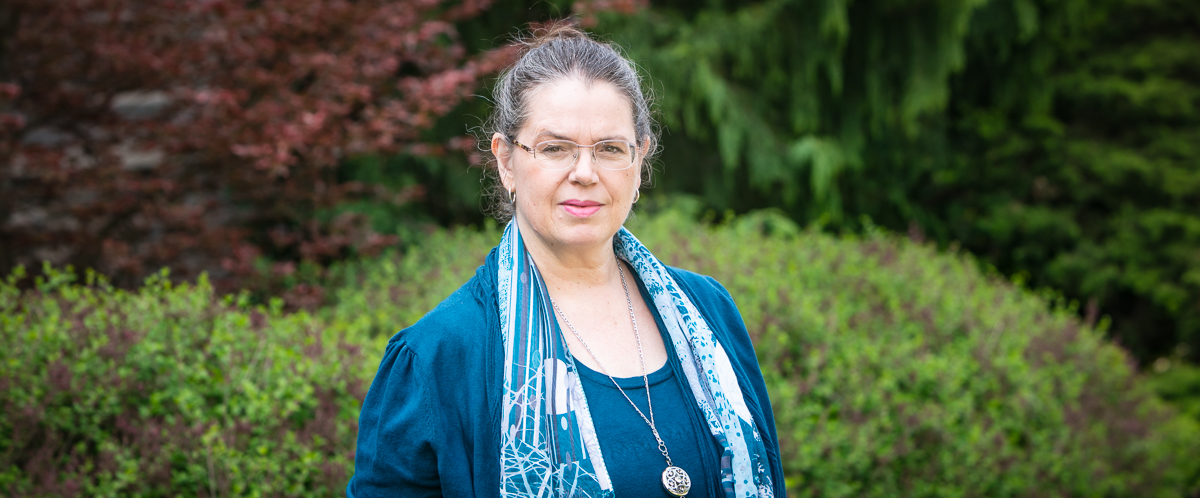 Program​
2019 Graduate – MA English
Why I chose Guelph...
The University of Guelph gave me the opportunity to combine my passions: literature, popular culture, science, history, and geography and to blend them into my research.
About my advisor...
Working with Mark Lipton was a great experience; he challenged me to approach my research from a different perspective, which led me to discovering another way to examine texts.
What's it like to be a grad student at Guelph?
Being a graduate student at the University of Guelph is a constant balancing act. You have coursework, a teaching assistant/research assistant position, and personal responsibilities at home. It can feel overwhelming, but there are many supports to help you succeed.
About the campus...
I like that the campus has made an effort to be environmentally sensitive to its impacts on the community and the land by using green energy to provide electricity to many buildings. They are making the campus more accessible for people with physical challenges, and have been working on improving student mental health through a variety of initiatives.
How will my work Improve Life?
We take space for granted. By exploring how literature and rhetoric can be used to make space more inclusive, we can create a world which is more socially just. The creation of text is a powerful thing; it can create space which can serve to bring others into the space of the writer. 
When our son died in September 2018, I was invited by my Improvisation professor to use improvisation practice to create something new. I ended up producing sixteen new pieces of prose, entitled A Musical Score for Mourning. I performed one of those pieces for a graduate level THST course in Winter 2019.
My future plans...
I am excited because I have been accepted to pursue my PhD at the University of Waterloo in September. Because of the support of my advisor and my department, I feel ready to take on this next challenge.