Michael Lim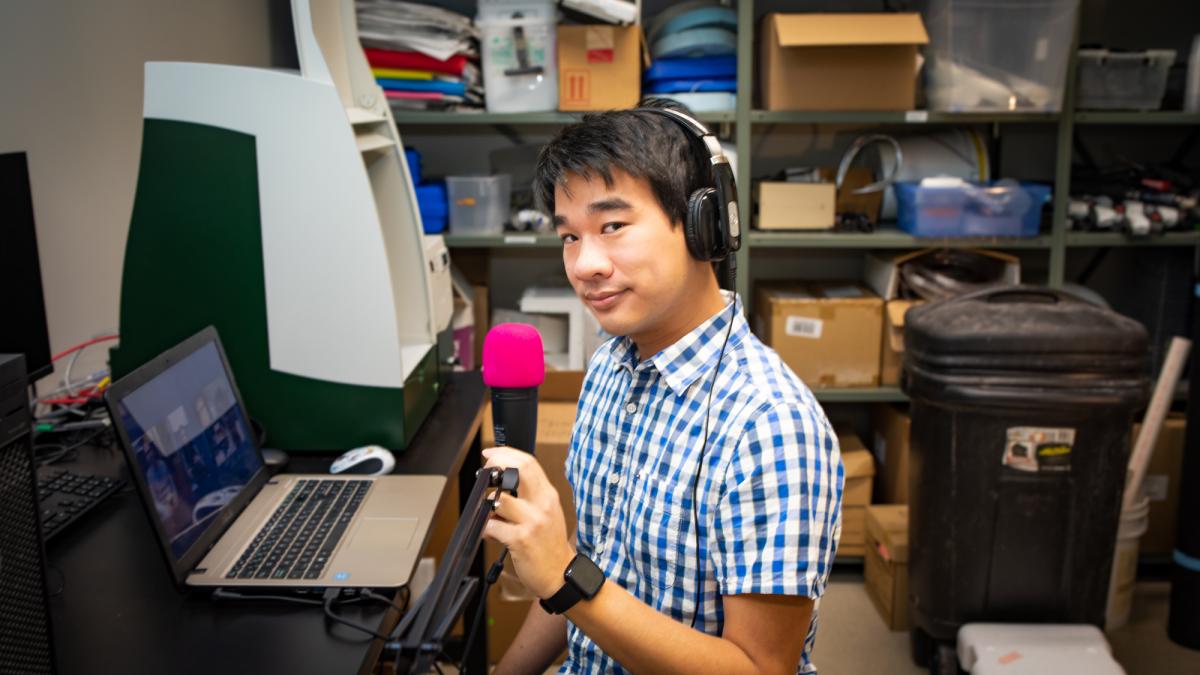 Program
Why did you choose to complete your graduate studies in your program at the University of Guelph?
I was interested in some of the studies being completed by the different labs at Guelph, and thought they aligned well with questions I wanted to answer.
A bit about your path...
I owe a large amount of the person I am to those who took a chance on me during my time at McMaster University. I never would have been exposed to research if Drs. Alex Zimmer (a PhD candidate at the time!) and Chris Wood didn't agree to take me on as an undergraduate researcher, and my work under the supervision of Dr. Joanna Wilson really helped cement the research and writing skills to help me become more independent and think of research questions of my own.
A bit about the work you are doing here...
I've always been curious about the impacts of climate change, and how animals be able to cope with the changes to come. As part of that curiosity, I'm trying to uncover what happens to mothers exposed to stressors linked with climate change (like high
temperatures), what they transfer into their offspring, and if this transfer leads to increased tolerance against climate change stressors.
How do you think your research (or the work you are doing at U of G) can potentially improve life?
Although my work is being done on zebrafish, they possess many similar stress response pathways found in other organisms (including humans!). By uncovering the potential for transgenerational increased tolerance, we will be better equipped to properly gauge the impacts of climate change stressors, and possibly even result in the ability to identify if a certain group of offspring may have increased tolerance (even before they're born!).
Tell us something about you, beyond being a grad student...
Outside of research, I really like engaging in science communication (including founding and hosting my new podcast GryphonCAST!). When not working in STEM topics, I enjoy unwinding with new movies/shows/manga, and trying out some interesting
food.