Morla Phan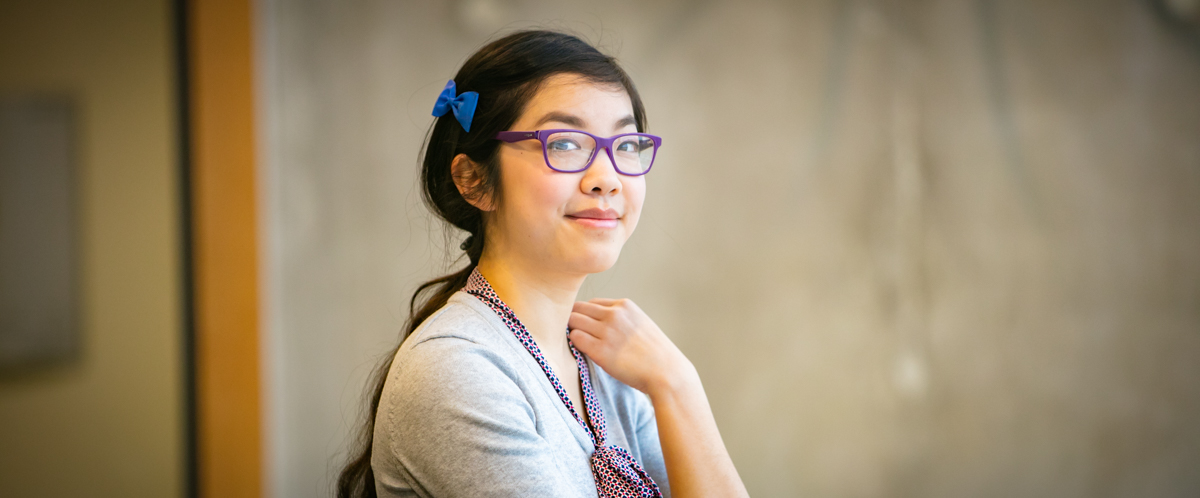 2020 MSc Biomedical Sciences
Program
Why I Chose Guelph...
I wanted to expand my knowledge in cancer research by having experience in translational research. This led me to pursue a Master's degree at the Ontario Veterinary College, the best place in Canada to do animal studies with potential for clinical applications. I also wanted a change of pace from the big city of Toronto where I got my Bachelor's. The sense of community in Guelph is a great compliment to the relaxed and accepting vibes of the University.
About My Advisor...
I am so lucky and to have the advisor that I do. She's a textbook mentor, not only academically but for life as well. She's patient with my questions, genuinely concerned about my wellbeing, and our interactions are very natural. Her criticisms are fair, and they're always about the work and not myself. I recognize that she's my advisor, but we also generally treat each other as equals.
What's it like to be a grad student at U of G?
I have never felt more community than being a graduate student with the department of biomedical sciences. We all know each other's faces, and I know every single person would stop to lend me an ear if I needed one. There's always meet and greet events or fun activities going on - being a student isn't all work and no play here.
About the campus...
My favourite thing about the campus is it's commitment to sustainability and environmentally friendly initiatives. Things are always changing for the better and they are always open to new ideas or listening to where they can improve.
How will my work Improve Life...
My research will contribute to our understanding of how altering mTOR, a cell signalling pathway, can help make canine mast cell cancer cells more sensitive to radiation. Ideally, my research will help us use less radiation to kill more cancer, opening up options for therapy.
My Future Plans...
There is a high probability that I'm going to pursue a PhD after I finish my Master's. I've had such tremendous opportunity to grow as a person and develop soft skills here. Aside from the technical things I've learned, time-management, self-care and perseverance are the most important. I've learned how to be a better version of myself, and how to approach problems more effectively.