Natalie Ng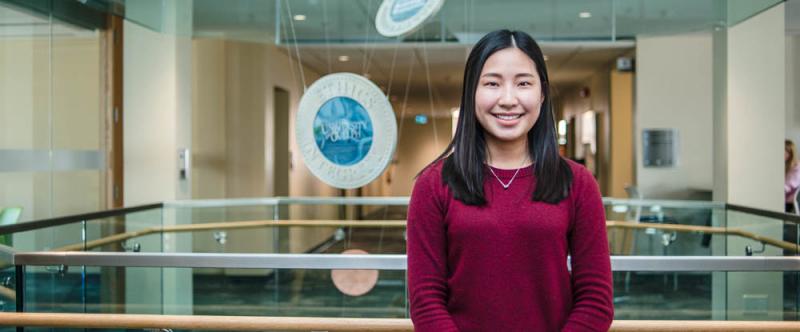 Program
Food Science, MSc
About My Advisor… 
Our student-advisor relationship is very relaxed and friendly. My advisor does not expect me to clock in set hours with him so long as I stay on schedule – there is a mutual understanding that I really appreciate.
About the City of Guelph… 
It is a great size for students who want a "university town" feel, but with Toronto still being nearby. As a student, it's not small enough that there's absolutely nothing to do, and not large enough that it's too distracting.
How Will Your Research Improve Life?
My research is related to designing food systems with tailored lipid digestion profiles to either enhance or decrease satiation. This has a significant influence on health, particularly regarding highly prevalent diet-related diseases, such as type 2 diabetes and obesity.