Nathaniel Hoffman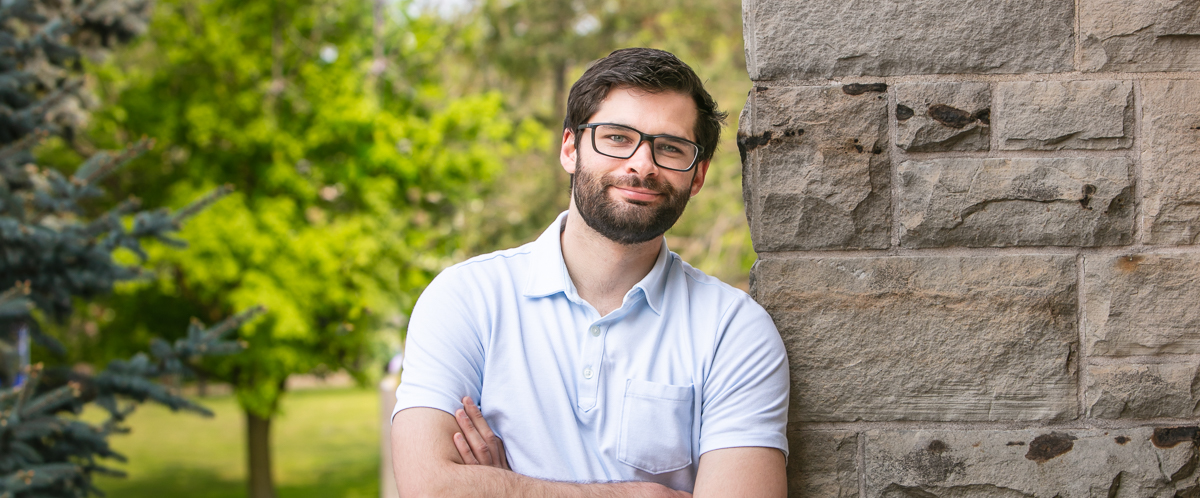 2020 Master of Biotechnology (MBIOT)
Why I chose Guelph
After working in industry for a couple of years I started to see the benefit of a well-rounded skill set in both scientific and business disciplines. The Master of Biotechnology program allowed me to develop this valuable skill set through courses taught by professors who have developed their own industry relationships. My research project will let me test this new skill set by working with a biotech start-up looking to shift production from lab bench to commercial scale-up.
What is it like to be a grad student at U of G?
A graduate student at UofG will have to make time for school, side gigs, and a couple beers at the fantastic local breweries.
About the campus
The UofG campus is both beautiful and stimulating. The ideal environment in which to learn and grow.
Words of advice
Soak up as much knowledge as you can from the talented faculty members at the University of Guelph!
How will my work Improve Life?
My research project will improve life by working to scale-up production of microbiome therapeutics.
My future plans
I would like to specialize in scale-up of biotechnology production processes.