Olivia Grafinger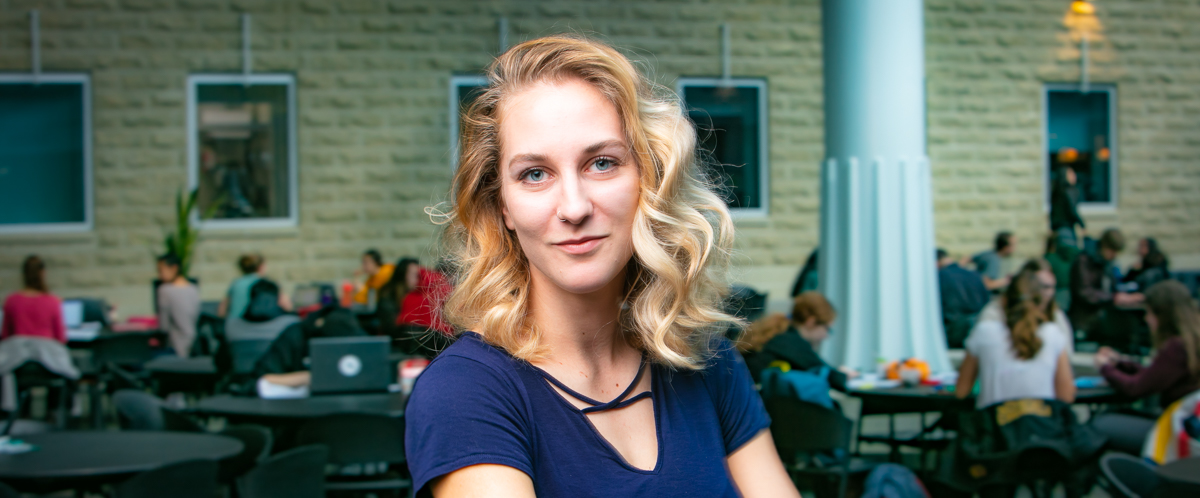 2020 PhD Molecular & Cellular Biology
Why I chose Guelph
The Molecular and Cellular Biology program is one of three streams in the College of Biological Sciences at the University of Guelph. The highly diverse faculty within the College therefore promotes interdepartmental collaborations between a multitude of diverse fields.
What is it like to be a grad student at U of G?
One of the most important responsibilities of being a graduate student at the University of Guelph is being a mentor to undergraduate students. A graduate student must be prepared to take on a leadership role in the University community both in the form of being a Teaching Assistant as well as guiding project students in the lab.
Words of advice
I would advise a prospective graduate student to do their homework before contacting prospective advisors. Check out their profile on the University website, read their most recent paper, and even reach out to a senior graduate student currently in the lab!    
How will my work Improve Life?
My research focuses on elucidating signalling pathways within human breast cancer cells. My research has the potential to improve life by increasing the scientific knowledge around cancer metastasis and possibly identify novel drug targets in the process!
My future plans
Following graduation I plan on pursuing a career that involves teaching. Being a Teaching Assistant during my graduate studies has shown me that I enjoy sharing my love of science with others and has helped me to shape the necessary skills to do so.