Quinn Rausch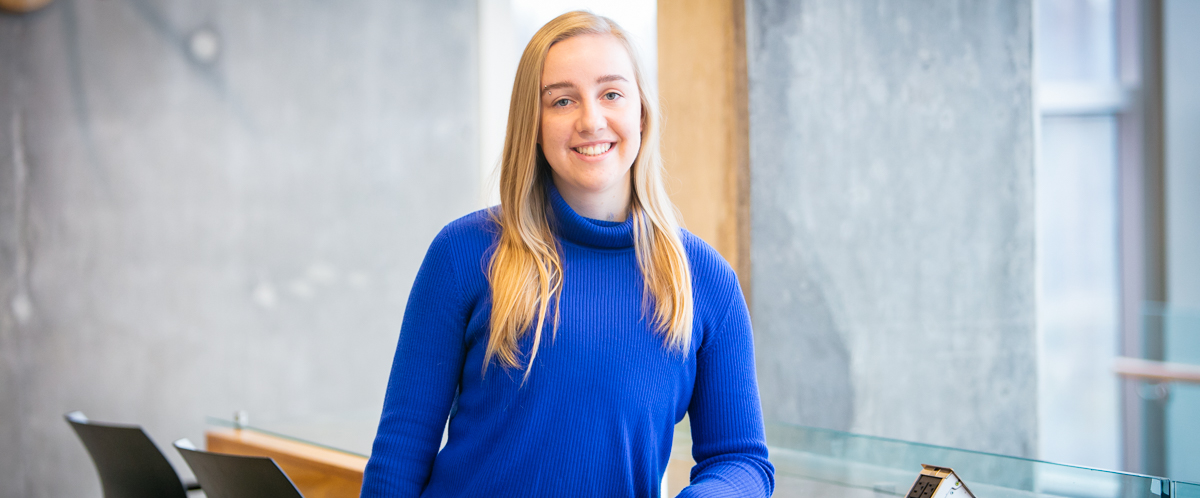 Program
MSc. Population Medicine – Epidemiology
Why I chose Guelph...
For a long time now, I have known that I want to devote my life to learning about animal welfare and behaviour. The master's program in OVC focusing on Epidemiology allows me to research companion animal welfare and behaviour in the population while not requiring the use of animals purely for research. I can use observational studies using companion animals to collect data related to management and behaviour on hundreds if not thousands of animals. I believe that collecting data on populations that already exist may not only allow for much large sample sizes but also might more accurately reflect real life situations and can give us a wonderful view inside behaviour and welfare.
About my advisor...
My advisor is one of the most intelligent, humble and critically thinking scientists I have ever met. I am honoured to be working with her. Not only do I feel confident in her ability and desire to guide my research to success but I also know that she cares for my personal well being and mental health. Although she is a very hands-off advisor, allowing me to develop my own ideas, think critically and work on my own schedule, I never question whether she is willing to give me advice or help when I need it.
What is it like to be a grad student at U of G?
Being a graduate student at the University of Guelph is a humbling yet empowering experience. One of my favourite parts is being able to make my own schedule and design my own research plan. The pressure of being given the opportunity to contribute to a scientific body of literature is immense but the support available in co-workers, lab-mates, classmates, advisors and committee members make it very enjoyable and worthwhile.
About the campus...
I like how beautiful it is and how well it is maintained as well as how much it truly seems like a community. Walking on campus I never fail to see someone I know or just exchange smiles with a stranger. Students and staff are very friendly and the community fosters acceptance and mental health awareness.
About the city...
I like all of the events and interesting things always happening in Guelph and how much of a University town it is. I like the focus on environmental sustainability and the respect for nature that reflects that. Most of all though, I like the people and community.
How will my work Improve Life?
Hopefully my research will be of use to companion dog breeders, shelters, owners and researchers as it aims to reduce the incidence of aggression by better understanding its development and through improving management, training and socialization techniques for puppies.
My future plans..
I plan to pursue a PhD in the same field and then hopefully continue on to a career in research of animal welfare and behaviour. The University of Guelph helped me build connections with professors that share my passions and have a desire to teach me. It also provided me with a supportive community and lifelong friends that I know are always wishing me well and rooting for my success.