COVID-19
The Office of Graduate and Postdoctoral Studies is working to ensure that existing and incoming graduate students, and applicants stay informed of the University's response to the evolving global impact of COVID-19.  The University is continuing to update our COVID-19 page with recent information, answers to FAQs and other resources. 
Existing Students: see UPDATE FROM THE AVP GRADUATE STUDIES.  For international students with questions relating to your study permit, please connect with your international student advisor; if you have gone abroad or intend to go abroad, and you have new immigration or travel concerns, please consult with your international student advisor.
Incoming Graduate Students:   Students expecting to start summer'20 should have received an email outlining your options; if not,  please email us.  Students expecting to start fall'20 should count on doing so, at least until told otherwise.  If you have questions or concerns about meeting the conditions on your offer letters, please email us.
Applicants: We continue to process applicants and issue of offers of admission. 
The Office of Graduate and Postdoctoral Studies is committed to supporting our students.  We will work with you to ensure minimized disruption for all current and incoming students. 
Sarah Martone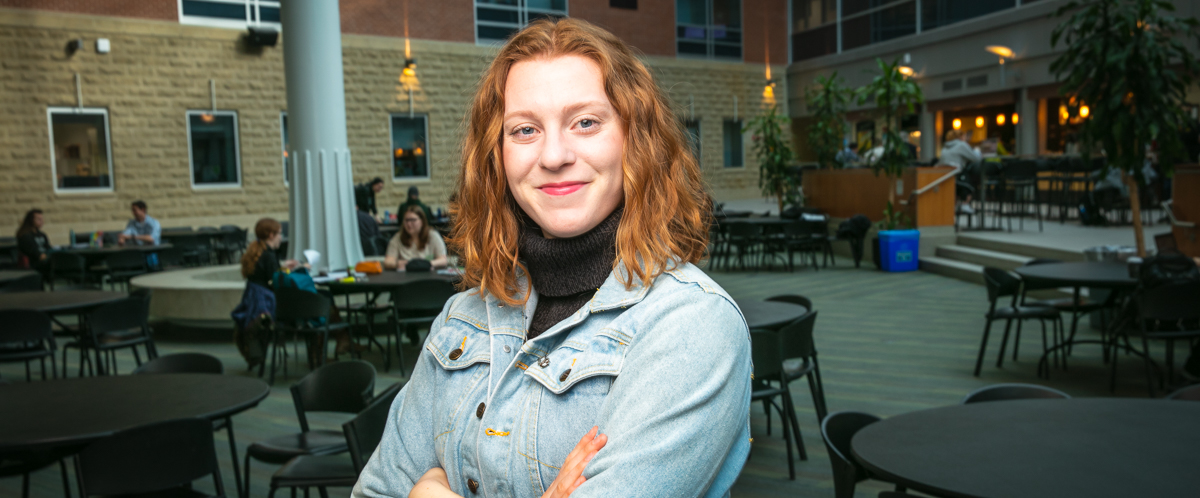 Why I chose Guelph
I chose the University of Guelph because of my amazing undergraduate experience. My program is also unique to UoG so continuing my education here was a perfect match. My program offers me placement opportunities to network and the chance to learn from faculty and professionals in reproductive sciences.​
What is it like to be a grad student at U of G?
Awesome! Being a graduate student has given me such confidence in myself and that has translated to every aspect of my life.
What's the best thing about the campus?
The guide dog puppies.
About the city of Guelph
There are some great hiking trails around Guelph, like Starky Hill and my favourite coffee shop downtown is the Red Brick Cafe!
Words of advice
Put yourself out there and network! Keep yourself open to all opportunities and market yourself.
How will my work Improve Life?
My project will hopefully allow field biologists to learn about wild snake populations by classifying sheds in the wild as either male or female. By being able to identify males/females from a non-invasive perspective we are limiting stress on these snakes and leaving a buffer between venomous snakes and any handlers.
My future plans
My program has encouraged me to challenge myself and further pursue my academic journey. I am looking at professional programs to enhance the knowledge I have gained from my program.