Sofie Lachapelle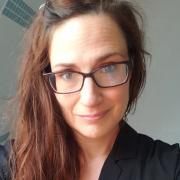 Program
About my research...
My research deals with the history of science as it relates to culture, entertainment, and religion in Modern France. My present project "Properly Speaking: The Development of French Sound, 1830-1914" (a SSHRC funded collaboration with UofGuelph musicologist Kimberly Francis) explores the linguistic soundscapes of 19th-century France and the normalisation of voice sounds through education, medicine, law, culture, entertainment, and phonetics. Other research interests include my recent monograph Conjuring Science: A History of Scientific Entertainment and Stage Magic in Modern France (New York: Palgrave Macmillan, 2015), which explores the relationship of science, magic and entertainment in 19th and early 20th-century France.
How my research improves life...
My present research project explores the intersections between the normalisation of voice sounds and understandings of national identity. By focusing on 19th-century France, it seeks to answer broader questions about the relationship of voice sounds to nationhood.