Stephanie Lam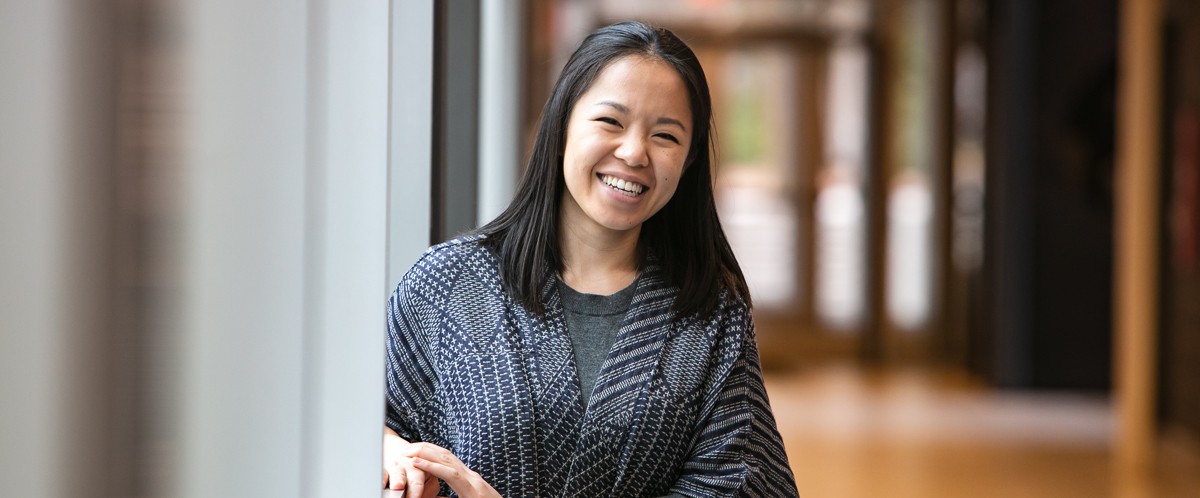 2020 PhD Animal Biosciences
Why I Chose Guelph...
I completed my graduate study in Animal Biosciences at UofG because of my interest in research and animal sciences. 
Throughout my B.Sc. program (Animal Biology), I had many opportunities to work in agricultural research (beef and dairy cattle research), which expanded my interests to keep contributing to research and to help make agriculture more economically and environmentally sustainable for both producers and consumers.
About My Advisor...
Working with my advisor has opened many doors for me in both the academic and industry world, allowing me to attend international scientific conferences and industry and extension meetings. She has also provided great mentorship, encouragement, and guidance throughout my Ph.D. and is always thinking of ways to help me reach my academic goals and improve my professional profile.
About the City...
I have always enjoyed living in Guelph. Guelph has grown substantially each year. The city is beautiful and downtown is full of hidden restaurants, shops, pubs etc. and I always feel safe in this city.
About the Campus...
I have been here for almost a decade and still love this campus!
My favourite things about UofG campus is that UofG is improving every year, increasing workspace, renovating facilities (eg. Athletic centre, library), and putting in more food places as well as being more sustainable (bike centres, reusable dishes/cutlery)! 
As a bonus, UofG has a lovely community of students who are very friendly and welcoming.
Words of Advice...
I think a Graduate program is filled with opportunities for self-growth and self-improvement in a facet of skills, including research, academics, management, teaching, mentorship, public speaking, and networking. On top of that, it exposes you to a variety of workplaces including academia, research and development, industry, and government.
Most importantly, I believe it's not easy to do a graduate program and many others will agree. There will be many challenges and struggles throughout it but this is a normal part of your program and part of the beauty of science and research!
I suggest to keep your mind open and find the opportunity in every situation, because your graduate program will only help you improve yourself both personally and professionally!
How will my work Improve Life...
Our research aims to improve feed efficiency and reduce methane emissions in beef and dairy cattle.
We have been able to use genomic or "-OMICs" technologies to find genetic markers that are linked with feed efficiency, and we can use these genetic markers to select animals for breeding programs that eat less feed, but produce the same amount of food (beef and milk).
We aim to make the same link with methane emissions to also be able to select animals that produce less harmful Greenhouse Gas emissions.
Overall, we aim to improve feed efficiency and reduce methane emissions in cattle to make beef and milk production in Canada more profitable and environmentally sustainable.
My Future Plans...
I hope to continue a career in research and keep contributing to improvements in agriculture, whether it be in industry or academia... I am not sure yet!
I stayed at UofG for all of my programs (B.Sc., M.Sc., and Ph.D.) for a reason; I found so many opportunities at UofG that have helped me improve myself academically, professionally, and personally that I wanted to stay. I have had incredible experiences from my graduate program (international externships, conferences, speaking at conferences etc.) that I never thought I would have been able to do before. My graduate programs at UofG have helped me reach my goals and improve myself.