Yi Fan Liu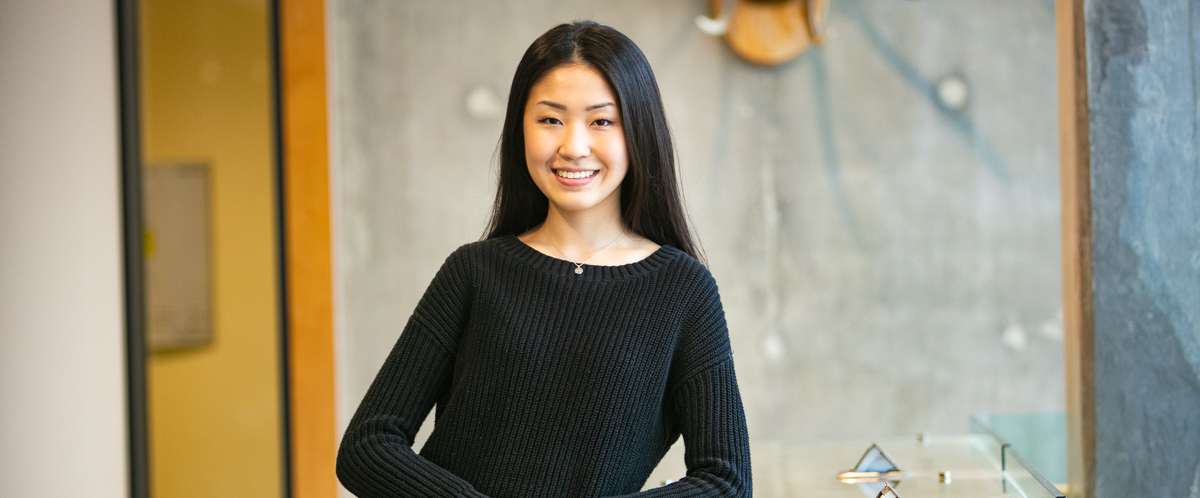 Why I chose Guelph
I chose to do my Master's at the University of Guelph because I had such a great experience completing my undergraduate research project at my current lab. I was drawn to the exciting research being conducted at the university as well as the collaborative atmosphere, and the welcoming environment of both the lab and the department of Biomedical Sciences helped me feel right at home.​
About the city of Guelph
There is something for everyone in Guelph, whether you enjoy the business of the downtown area, the abundance of restaurant options available, or the quiet atmosphere of the trails and parks around the city.
Words of advice
If you are unsure about completing a graduate degree in the future, don't be afraid to reach out to professors to ask about undergraduate projects or volunteer opportunities. They can definitely help you gain insight as to whether completing a Master's/PhD is the right path for you, and also help you develop essential skills that will be useful in both school as well as the workplace.
How will my work Improve Life?
My research on comparative neuron structure will help further our understanding of cellular connections in the brain, which can be applied to research different neurological diseases and disorders.
My future plans
I plan to use the skills that I have gained through the MBS program to research with clinical applications within the fields of biomedical sciences, and veterinary medicine.