Study in Canada Scholarships Deadline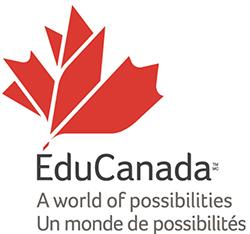 Details
Study in Canada Scholarships
The Study in Canada Scholarships program aims to increase opportunities for post-secondary institutions across Canada to welcome students from Azerbaijan, Bhutan, Comoros, Djibouti, Fiji, Kazakhstan, Kiribati, Liberia, Mauritania, Micronesia, Palau, Tonga, Uzbekistan, Turkmenistan, and Vanuatu. Palestinian students from the West Bank, Gaza and East Jerusalem are also eligible. This program is open to students from all academic disciplines, for programs of up to two years (20 months) in duration at the post-secondary level leading to a diploma, post-secondary or post-graduate certificate, or Master's degree at a college, technical or vocational institute or university in Canada. To be considered for a scholarship, candidate students must first apply for admission to an academic program at a Canadian post-secondary institution. Please visit the Study in Canada Scholarships website for complete eligibility information. 
Students interested in being considered for this opportunity through the University of Guelph will be responsible for searching Master's or Graduate Diploma programs that are 1 year to 20 months in length and for notifying the department of their intent to apply for the scholarship.  Graduate Program Assistants will be responsible for providing their Admissions Specialist and the Graduate Awards Officers with a list of all students applying to the Study in Canada Scholarship program through their department by the end of the day on December 9th, 2019. 
All applicants must complete their application for admission (ADR) by end of day on December 16th, 2019.  The following day, Tuesday December 17th, the appropriate admission specialists will open "Supplemental Document" tracks in colleague – this will allow the applicant to upload all required documents for their application for the Study in Canada Scholarship Program through WebAdvisor and will be viewable in WebNow.  The department and student are responsible to ensure that all application documents for the scholarship are submitted no later than January 17, 2020. 
The recommendation for an offer of admission should be received in OGPS no later than January 24, 2020.  OGPS will ensure that the offer goes out to those students before the end of day on January 31, 2020.
These scholarships require institutional nomination; this process will be handled through the Office of Graduate & Postdoctoral Studies for all graduate applicants. After January 17, 2020, the OGPS Awards committee will review all applications received and determine which applicants will be forwarded for consideration by the Study in Canada Scholarships program.
Questions regarding the admissions process should be directed to your Admissions Specialist. Questions regarding the scholarship application process should be directed to the Graduate Awards Officers (grschol@uoguelph.ca).
Share this page
Find us on Social Media