Records - Dates & Deadlines - Shared Calendar
The following will add the OGPS Records Dates & Deadlines calendar for administrators, to your Office 365 Calendar account. 
---
Outlook Desktop Client (Windows)
 If you do not have admin privileges on your computer, please use the Web Outlook Calendar method below as it will also add it to your Desktop Client
---
---
Web Outlook Calendar (Office 365)
Open the Office 365 - Outlook - Calendar app

Use the "Add Calendar" dropdown and select "From internet"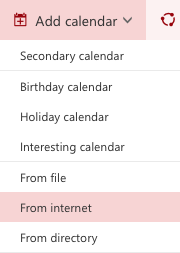 Right click and Copy the following link into "Link to the Calendar" and create a label: 
https://outlook.office365.com/owa/calendar/3f2e38097f9c43089d453cd26c863079@uoguelph.ca/c0175d3d54c940bcaa0152f38928ca4c5845866588459599007/calendar.ics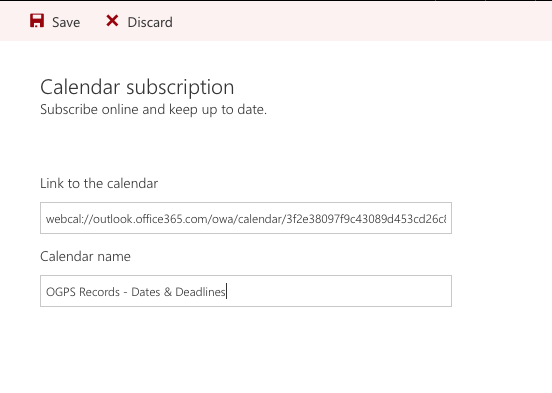 The OGPS Records - Dates & Deadlines will now be available in both your Office 365 Outlook webmail and your Outlook software if you have it installed on your computer. Updates to the calendar will be automatic. 
Share this page