Agyei Asiamah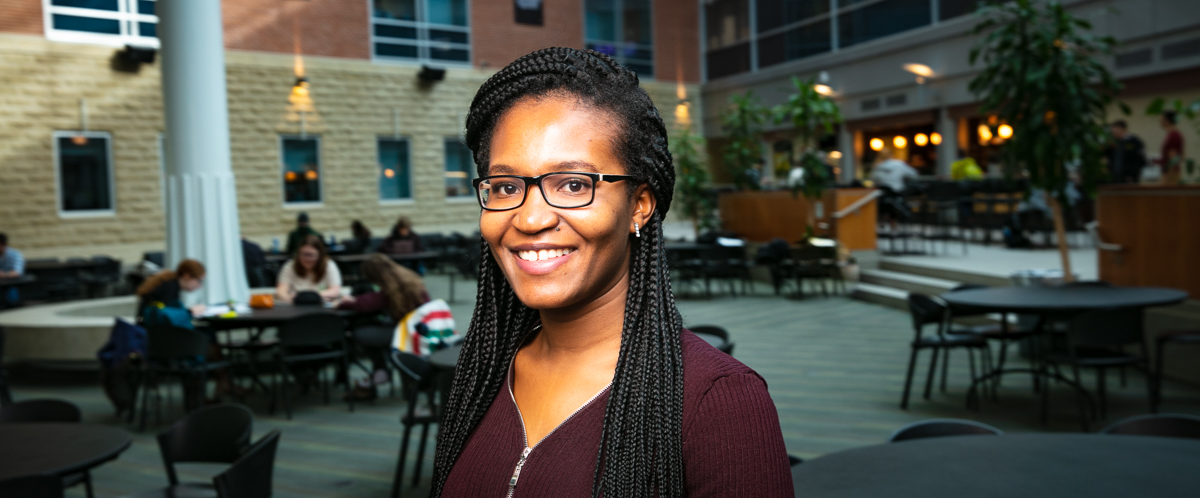 Program 
Why I chose Guelph?
I chose this program because of the competitive nature of the PhD program in Economics and Finance. Having the opportunity to take both courses in Economics and Finance towards a PhD program would help me to maximize my post-graduate opportunities.
About my advisor...
I have a good academic relationship with my supervisor. He is available anytime I need help and is genuinely interested in my progress. He edits any written papers I give him and provides constructive feedback.
What is it like to be a grad student at U of G?
I like my experience so far at U of G except for the limited funding opportunities for international graduate students which makes focus on research difficult. I like the new funding available for PhD students who take leave of school to have a baby. I also like the housing available for graduate students who have families at a reasonable fee.
About the campus...
I like the gym facility and the library space and carrels for graduate students. I also like how easy it is to move from one side of campus to the other in a matter of minutes.
About the city of Guelph...
The city is quiet, serene and not overly populated and it is a good fit for families. I like that there are a lot of buses leaving the university campus to help students navigate the city.
How will my work Improve Life?
 I have been working on measuring child poverty and explaining their resilience towards later life outcomes.
My future plans...
To pursue a career in academia or in the public sector as a policy analyst. Having the opportunity to work as a TA and RA as part of my PhD program is useful to help me achieve that goal.