Alexandra Johnson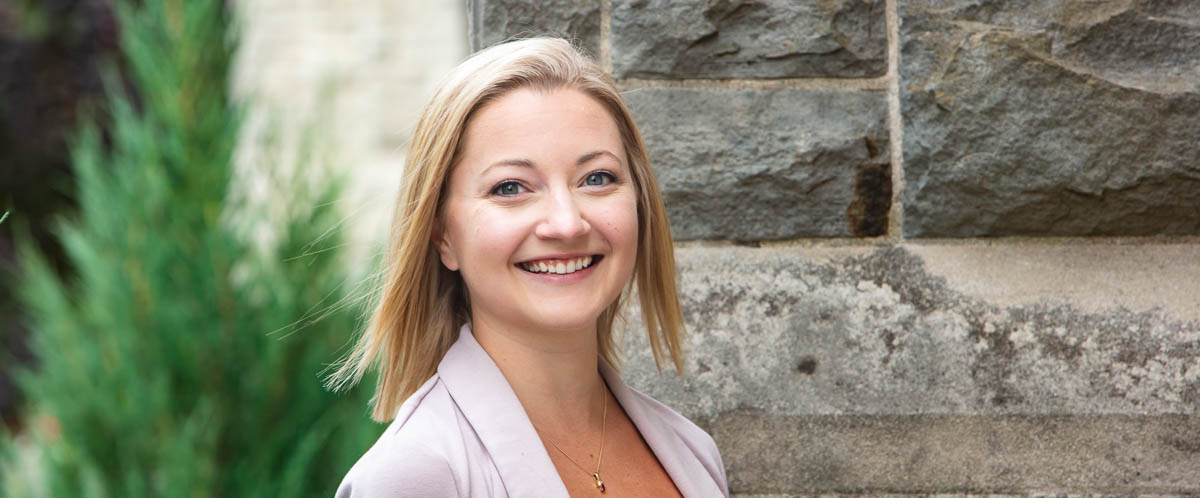 Program
Criminology & Criminal Justice Policy, MA
Why I Chose Guelph… 
When exploring graduate programs as I completed my final year of my undergraduate degree, I knew that I wanted a school with a supportive academic culture. I am so grateful to have found this at the University of Guelph. The faculty, staff, and students were very welcoming, which made moving to a new province much easier. Everybody is incredibly supportive, and there are always opportunities to get involved on campus. There is also a high level of support available to continue to develop professionally and academically.
About My Advisor… 
My thesis advisor is Dr. Carolyn Yule. Professor Yule has a strong background in life course research focusing on dynamic social contexts as they relate to criminal behaviour. Professor Yule was assigned as my interim advisor at the beginning of my M.A. program, and once we met to discuss our research interests we agreed that she would be a great advisor for my research. I am also fortunate to have Dr. Dave Snow as my committee member, as he has assisted me in grounding my research in political science theory. Professor Yule and Professor Snow have been invaluable in bringing my research to fruition.
About The City Of Guelph...
Guelph is amazing! There are so many green spaces, running trails, and things to do. I've had plenty of time to explore Guelph since moving here in August, and I am happy to call Guelph home.
About The U of G Campus...
The campus is beautiful, and there are so many green spaces that are absolutely beautiful regardless of the season. But, if I am being honest, my favorite thing about the campus is that no matter where you are, there is food and coffee nearby.
About Future Goals...
I am planning to apply to PhD programs. Guelph has not only allowed me to connect with professors who have been incredibly helpful in helping me frame my own research, but has also provided opportunities for ongoing professional development. I have been able to access employment and training to bolster my CV while continuing my graduate studies, which is so valuable when it comes time to apply for continuing education.
How Will Your Research Improve Life?
Individuals with Fetal Alcohol Spectrum Disorder (FASD) are overrepresented in the criminal justice system. While this has been demonstrated through research, there has been little research on the pathways to justice involvement. As the justice system is ill-equipped to address complex cognitive conditions, my research focuses on how we can mitigate the involvement of individuals with FASD in the justice system through social policy. It is currently unknown how social policy currently acts to support or exclude individuals with FASD, a highly stigmatized disorder, and my research will seek to explore how we can learn from existing policy to advocate for ongoing and lifelong supports for individuals with FASD to mitigate risk of involvement with the justice system. In expanding this knowledge base, it is my hope that this research will allow for equal access to social supports for all individuals living with cognitive disorders.