Ashley Cormier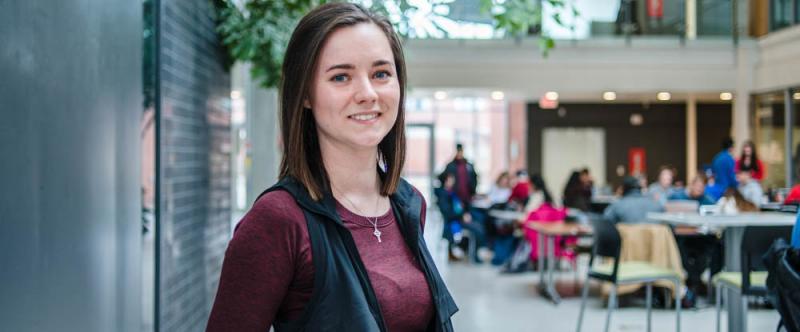 Program(s)
Pathobiology, PhD
Advice For Perspective Grad Students… 
Your surroundings greatly impact your quality of life during your graduate studies, so make sure you get the opportunity to sit down and chat with your potential lab or team about the work environment. These people can tell you first hand how things are run and you'll be able to have a better feel as to whether or not it will be an environment that you will enjoy working in for the duration of your studies.
About My Advisor… 
I can honestly say my advisor is amazing. He pushes me to my limits in the best ways possible, and provides me with many opportunities to grow as a researcher. I can always count on him for guidance and support.
About Being a Grad Student at U of G… 
There's no getting around the fact that it's a lot of work, and sometimes it can be a very isolating experience with the amount of individual work that's required. That being said, various departments and the graduate student association offer numerous opportunities for you to get out and socialize with your fellow graduate community.
How Will Your Research Improve Life?
My work looks to identify, characterize and compare major beta-lactam resistance genes from bacteria found in chickens, beef cattle and urban waste water. We hope that people will take this information and continue the prudent use of antimicrobials in order to limit the prevalence and spread of antimicrobial resistant bacteria.