Avery Richer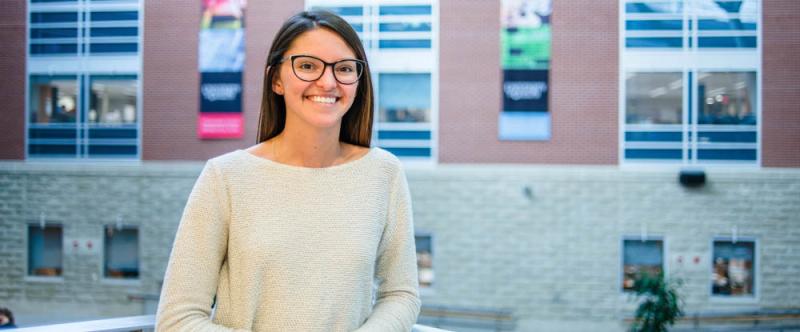 Program
Plant Agriculture, PhD
Why I Chose Guelph… 
I was offered an awesome project that I couldn't resist!
Advice For Prospective Grad Students… 
Get to know your advisor and members of the lab before committing to a Masters or Doctorate. You will be spending a lot of time with them, so it's best to make sure you will click.
About My Advisor… 
Dr. Clarence Swanton and I have a great relationship. I first met Clarence when I was on the 2015 Bulls Executive, where he sat as our mentor. I then served as his teaching assistant before becoming one of his students.
What Makes UofG Unique?
The food!
How Will Your Research Improve Life?
This novel study will re-define the understanding of crop competition by studying the mechanisms of weed competition on a molecular basis. Our overall goal is to provide targets for plant breeders to improve stress tolerance in crop plants.