Jeff Reichheld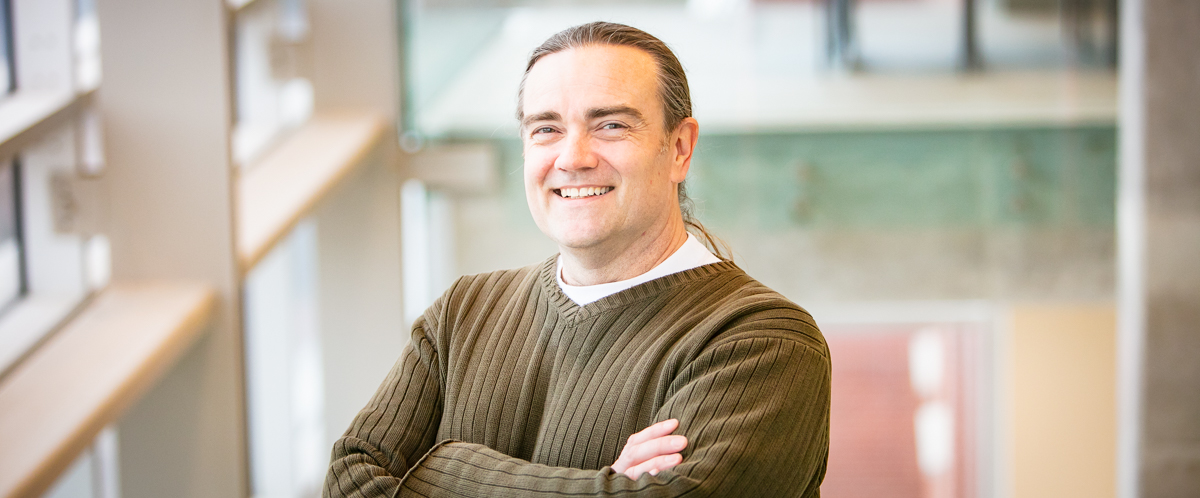 Why I chose Guelph
The interdisciplinary nature of the program is a fantastic benefit for what I want to do, and to be able to study rural studies and potentially help to develop policy for my own communities is a fantastic opportunity. I chose Guelph specifically because of the welcome I received. From the moment I walked in the door, they were trying to sell me on the program, rather than me trying to sell them on me. No other school did that for me. I'm constantly blown away by the quality of the faculty here. I'm working with well-known experts in rural studies and rural sociology who are actively involved in making provincial and national policy. It's pretty cool.
About my advisor
Wayne is fantastic. I'm just starting (and he's been on sabbatical), so we're sorting that out, but he's easy to get hold of and he's so far made a huge effort to make sure I have what I need, including funding, the right committee, etc.
What is it like to be a grad student at U of G?
So far, it's been hectic, and fun. I'm currently involved in an OMAFRA funded research project with my supervisor and another student, I have presented at an OMAFRA symposium and am doing my coursework. I've gotten involved on campus working at the library's Learning Centre and have been staying on campus frequently. I have plenty of support and am making some great contacts. It's fantastic, with pretty much something happening every day as out of class enrichment and the opportunities to teach and meet other students all the time.
About the campus
It's pretty compact and petty walkable. I can park my truck from when I get here until I leave. It's easy to get from building to building and to find good coffee! I love that there's actually a quad! And that it gets used for community events and for gathering.
Words of advice
Be prepared. Look around first and then come here. Do your homework when you're looking at programs and remember that you stand a real chance of working with OMAFRA and OMAFRA connected researchers here. They really are the best.
How will my work Improve Life?
My research focuses on rural identity and what rural living is perceived to offer. It will contribute to stronger communities by strengthening the planning process with information about real expectations and desires about those communities and their inhabitants.
My future plans
I hope to teach and to continue my research into rural identities and rural communities. My second path is to enter into policy with OMAFRA.