Jennifer Crha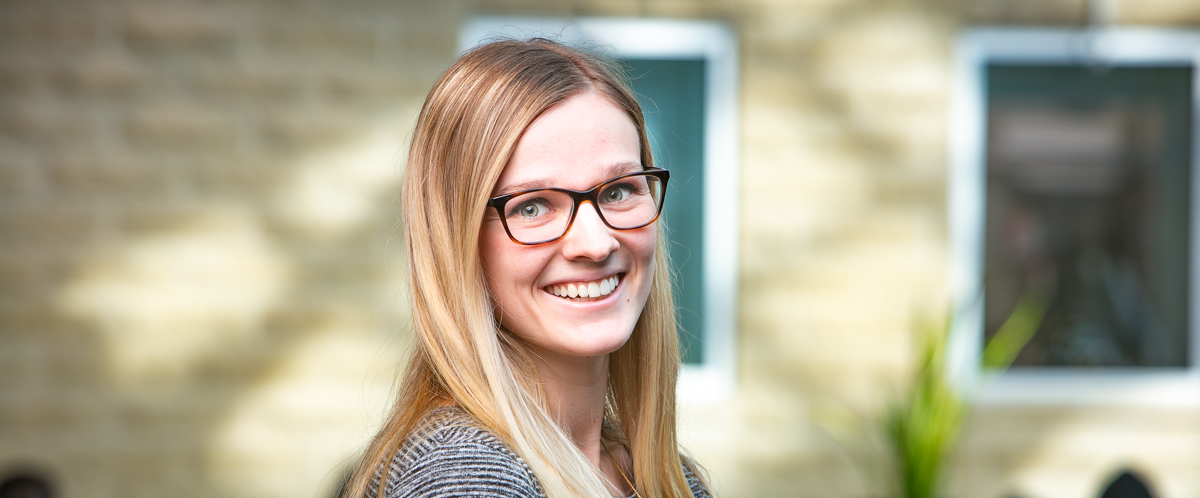 Program
2019 Graduate – MSc. Chemistry
Why I chose Guelph...
I did my undergraduate degree in Biological and Pharmaceutical Chemistry (Co-op) at the University of Guelph, so it feels like home to me. I was familiar with instructors in the chemistry department, and it just felt like the right decision for me at the time.
What is it like to be a grad student at U of G?
Fun, challenging, enjoyable.
About the campus...
The services and experts available to me to help with my research. I frequently used the NMR Center, managed by Sameer Al-Abdul-Wahid, who is extremely helpful and resourceful. The University of Guelph is lucky to have him. Additionally, I often used the Mass Spectrometry Center run by Dyanne Brewer who is very experienced, knowledgeable and willing to help.
How will my work Improve Life?
My project focused on the study of polysaccharides exposed by the food-borne pathogen, Campylobacter, with the aim of using them as immunogens in vaccines to fight Campylobacter-induced diarrhea. Campylobacter expresses specific polysaccharides, whose structures must be determined using physico-spectroscopic methods. With our collaborators at the US Naval Medical Research Center, we evaluated the immunogenicity of the polysaccharides in animal models and human trials. My vaccine work will help to improve the lives of people travelling to and living in countries where this bacteria is prevalent. 
My future plans...
My goal is to find a job where I can interact with people and share what I have learned here. I do not have a specific goal of government vs. industry. Currently, my goal is to go into sales. Graduate studies is great for practising my oral communication skills.