Kate Puddister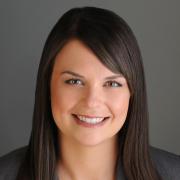 Programs
About my research…
My research focuses on two broad areas of inquiry: law and politics, and criminal justice and criminal justice policy. My work on law and politics examines the Canadian reference power and the litigation behaviour of governments, particularly in instances where political actors rely on courts to make normative decisions. My work on criminal justice focuses on police accountability, the RCMP's Mr. Big undercover technique, sentencing policy, and Canadian courts in the digital age.
How my research improves life…
My research projects share a common aim of trying to better understand the Canadian institutions of government, in particular, the legal and criminal justice system. My work on the legal system is concerned with judicial independence, and access to justice and the openness of the Canadian court system to the public. My research on policing examines oversight and the strengths and weaknesses of the civilian oversight model. All of these projects aim to understand how the rule of law functions in Canada and how citizens interact with their institutions of government. 
Why choose U of G grad studies…
As a proud graduate of the MA program in Criminology and Criminal Justice Policy, I know that U of G is the best place to study law and politics, and criminal justice policy. The concentration of experts working on this area of research at Guelph is second to none, and the program is a one-of-a-kind collaboration of political science and the sociological study of crime.