Katie Francis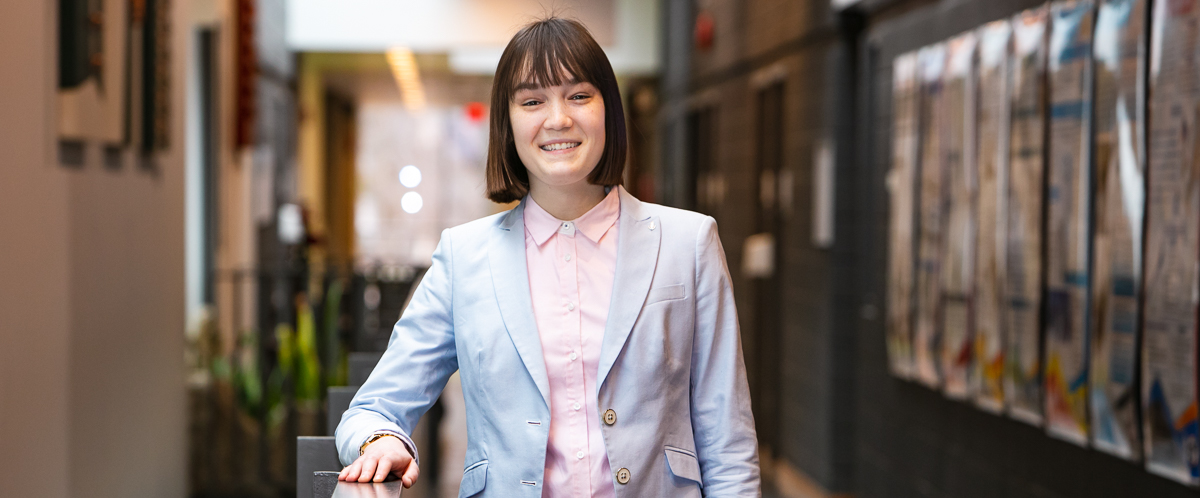 Why I Chose Guelph...
I did my undergraduate degree at Guelph as well, in microbiology. I love that Guelph has a strong reputation as a leader in agriculture research and innovation. When I discovered my love for food microbiology, I knew Guelph was the right place to continue my studies.
About My Advisor...
My advisor has been wonderful and accommodating. He has many connections in industry, which has allowed me to complete my MSc with an industry partner.
About the City...
I love that Guelph is a smaller town but has all the amenities. The downtown is cute and there are enough greenspaces to not run out of new trails to try. It's very close to major cities like Toronto and Hamilton so day trips are possible and accessible.
About the Campus...
I like the greenspace and that it's a relatively smaller size. It's nice that the OAC buildings are generally close together so that all your resources are close together.
What is it like to be a grad student at U of G?
Being a grad student at U of G requires independence and initiative. You can complete your research at your own pace and at your own schedule. You are surrounded by like-minded individuals which leads to great conversation and lasting friendships.
Words of Advice...
Make your research project/thesis something you're passionate about. If you have a great idea, take it to a professor and see if you can make it into a project.
How will my work Improve Life...
My research will hopefully influence the regulation and production of cannabis. I hope to share my results with industry and government representatives to provide insight on molds associated with cannabis and whether an ozone treatment is effective in reducing mold counts.
My Future Plans...
After graduation I hope to pursue a career in the government. The university allows for a lot of networking opportunities through career fairs and job postings. The skills gained in my undergrad and grad school experiences have prepared me well for a career in the government.