Keith Warriner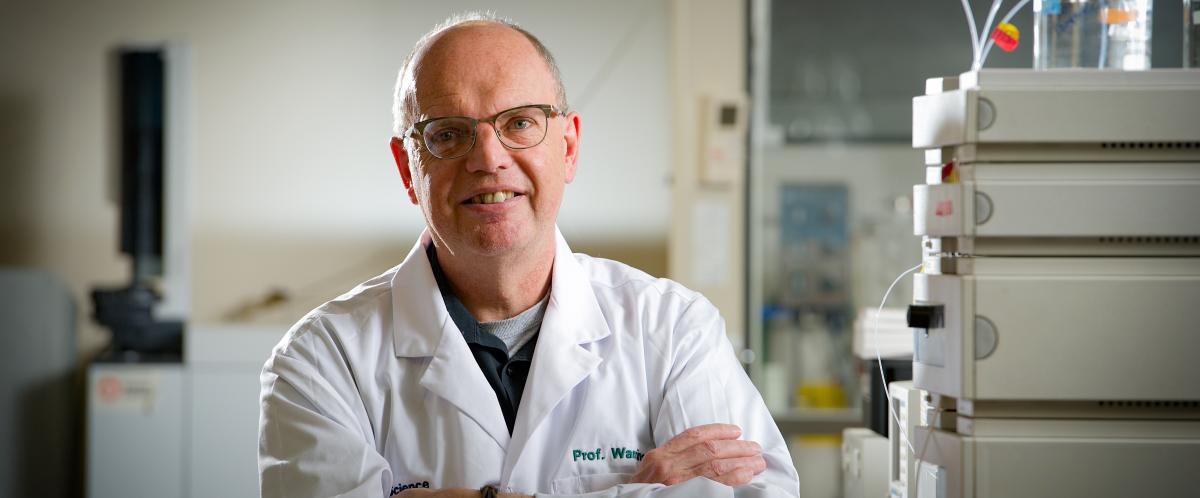 Programs
Food Safety & Quality Assurance
Collaborative Specialization in One Health
About my research...
Our research is directed towards the microbiological aspects of Food Safety. This includes developing decontamination technologies for fresh produce and meat. Other research projects assess the prevalence of emerging pathogens, and more fundamental aspects of how pathogens survive in the environment, along with foods.
How my research improves life...
Our most recent research has focused on a method to inactivate pathogens such as Listeria, Salmonella, E. coli associated with fresh produce. In recent years, fresh produce has been the leading cause of foodborne illness outbreaks and cases. Washing is not an effective decontamination method as it spreads contamination. The Advanced Oxidative Process is a wash free system that can inactivate pathogens and also save water by omitting the terminal wash step in fresh produce processing.
Why chose the Food Science program at U of G?
The food industry is one of the largest sectors in Canada with the most opportunities. Food Science is both fundamental and applied, in addition to being able to learn a diverse range of skills. Moreover, food science is an area in which there is frequent translation of research into commercial application. From a department perspective, the Department of Food Science has several globally recognized experts and is highly regarded across the globe.