Leith Deacon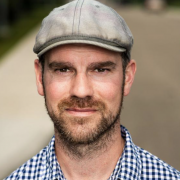 Program
About my research… 
The central research goal of my research is to examine the concept of resiliency and sustainability within the context of resource-based communities to address the often problematic relationship(s) between resource reliance, community well-being, and adaptive capacity.
How my research improves life…
My research attempts to gain a better understanding of the dynamics associated with municipal rural and remote economies, specifically resource-based economies across Canada – what are their experiences and why are some communities able to grow and prosper while others experience decline. What can planners do and what can municipal planning departments do to increase the resiliency and/or sustainability of these communities?
About Rural Planning and Development...
The University of Guelph is internationally recognized for its high quality professional programs in rural planning and development and attracts students from all over the world, including the United States, Africa, Asia, the Middle East, and the European Union. For over 30 years, SEDRD has attracted students who share a common interest in improving the quality of life in rural communities across Canada and the world.