Nakita Byrne-Mamahit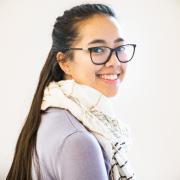 2019 MA Art History & Visual Culture
Program
Graduate 2019 – Art History & Visual Culture, MA
Why did you pick Guelph for grad studies?
I was fortunate to complete my undergraduate studies at the University of Guelph, where I was always supported and encouraged by both the faculty and my peers. After being so motivated and inspired to broaden my understanding of the world during my undergrad, I chose to continue to study at UoG for my Masters as well.
How Does Your Research Improve Life?
My research will demonstrate a new way of understanding and visualizing the British Empire through a closer analysis on the folklore and supernatural prevalent within 18th century British Art. By doing so, I hope to emphasize the importance of the humanities and its role in articulating the past.