The Office of Graduate & Postdoctoral Studies (OGPS) will be closed on Friday, July 1st for Canada Day.
OGPS will be open again for on Monday, July 4 at 8:30 am.
Nikos Fatouros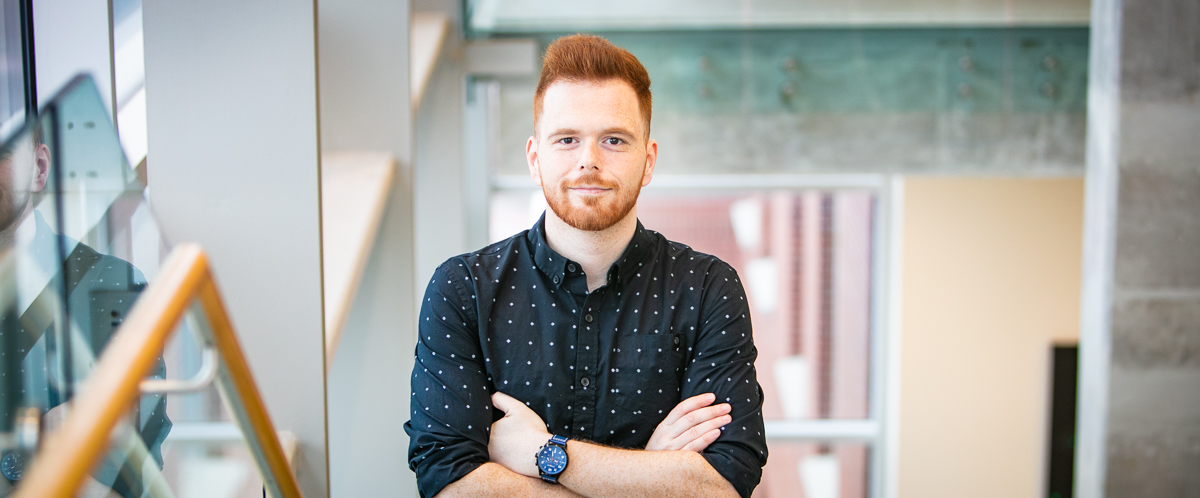 Why I chose Guelph
The reputation of the department of Economics and especially wanting to work with my current advisor
About my advisor
It is a really close relationship, that really helped me grow as a researcher and an individual.
What is it like to be a grad student at U of G?
Being at U of G and Guelph in general is fun. Both the city and the university are clear, quiet and friendly. The perfect environment, as you can focus on your work and never have to worry about issues of safety and health.    
Favorite spot on campus
It's a close call between the Athletic center and the Creelman Hall. I guess if I had to pick I would have to say Creelman for the phenomenal food!    
Words of advice
Balance is key. Never forget to do things done but at the same time always take care of yourself and your body. 
Mental and physical health are way too crucial to be ignored.
How will my work Improve Life?
My research focus is on deriving optimal growth policies under the presence of uncertainty and environmental constraints. 
Ever since the industrial revolution, world income has risen rapidly, but a great portion of it was at the expense of the environment. Thus, we might be more wealthy than ever but at the same time, we face issues like global warming and oceans full of plastic waste. Recently research in economics has shifted, and these days economists and policymakers pay way more attention to these environmental problems. Even though things have changed lately, still a lot has to be done towards the direction of saving our environment. Hopefully, my research can play a small yet significant role on highlighting and ideally solve these problems.
My future plans
I would like to pursue a faculty position in any research-oriented university. I am really passionate about both research and teaching and I think that, this would be the ideal career path for me. 
I think that the knowledge and toolbox that I acquired (and am still acquiring) during my time in UofG, are making grow every day as a researcher and as an individual and thus helping me achieve my longterm goals in the process.