COVID-19
The Office of Graduate and Postdoctoral Studies is working to ensure that existing and incoming graduate students, and applicants stay informed of the University's response to the evolving global impact of COVID-19.  The University is continuing to update our COVID-19 page with recent information, answers to FAQs and other resources. 
Existing Students: see UPDATE FROM THE AVP GRADUATE STUDIES.  For international students with questions relating to your study permit, please connect with your international student advisor; if you have gone abroad or intend to go abroad, and you have new immigration or travel concerns, please consult with your international student advisor.
Incoming Graduate Students:   Students expecting to start summer'20 should have received an email outlining your options; if not,  please email us.  Students expecting to start fall'20 should count on doing so, at least until told otherwise.  If you have questions or concerns about meeting the conditions on your offer letters, please email us.
Applicants: We continue to process applicants and issue of offers of admission. 
The Office of Graduate and Postdoctoral Studies is committed to supporting our students.  We will work with you to ensure minimized disruption for all current and incoming students. 
Rana Telfah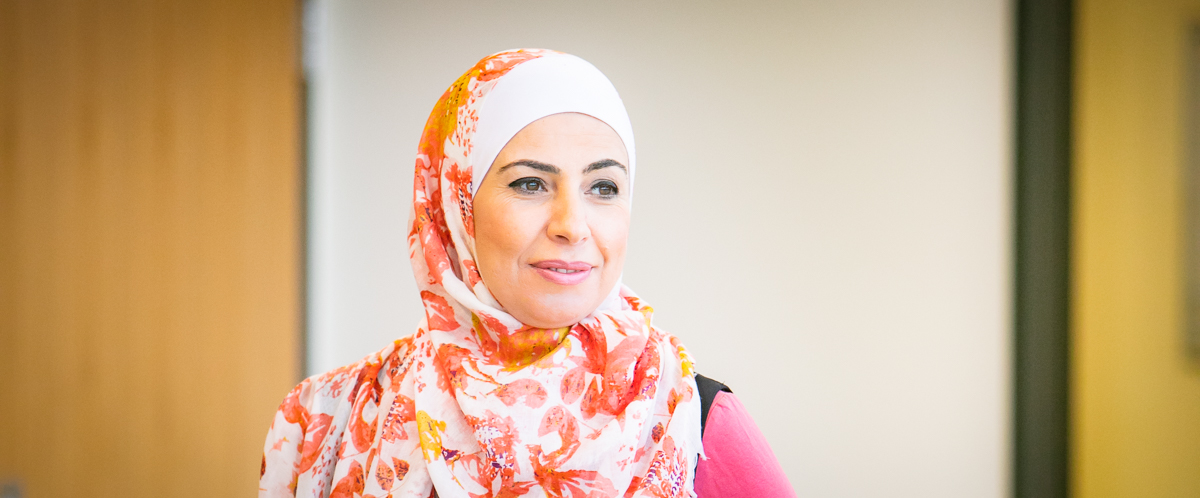 Why I chose Guelph
I selected the University of Guelph and completed a Master's of Science in Planning – Rural Planning and Development in 2016. This has encouraged me to pursue a Ph.D. program in Rural studies. I believe the Ph.D. program in Rural studies is a very unique program internationally. It is an interdisciplinary program and gives the student the chance to learn from various views of literature. The course work prepares students for research and fieldwork. The working experiences offered by faculty members provide the students with a chance to improve their skills and to be more employable and prepared for the labor market.
About my advisor
My advisor is Professor Wayne Caldwell, he is very generous with his time, advice, working and learning opportunities that he offers for his students. He is very supportive and well-experienced and cares about his students. Since the beginning of the program, my advisor has been continuously supporting my research work in all aspects. I believe my continuous contact with my advisor is a great learning experience for me as a student and at a professional level.
What is it like to be a grad student at U of G?
Being a graduate student in Rural studies, the faculty members are well experienced with diverse backgrounds. They offer their students a wide range of opportunities to learn and teach them how to work in a very professional way. I believe each faculty member is a leader in his domain. 
About the campus
The UofG campus is very friendly and safe for students. Most of the time I spend in the library, it is a great place to work, learn and enjoy your time. The staff is very friendly and helpful.
About the city
I like the city of Guelph, it is a quiet and safe city. During summer times, I mostly enjoy walking beside the river.
Words of advice
I highly recommend University of Guelph graduate studies for the prospective grad student who is looking to build his skills and improve his knowledge. This great learning experience will make students more employable in the labor market. The best thing in grad studies is the working opportunities offered to students while studying which improves their networking and prepares for the labor market.
How will my work Improve Life?
My research focuses on the settlement and integration of Syrian refugee families in rural and small towns in Ontario. My research will highlight the challenges that face these families during their early settlement and will provide advice for better integration. The presence of these families in rural Ontario is positively correlated with population growth, cultural diversity and developing labor markets.
My future plans
I plan after graduation to explore different options as a researcher in a government department or work within the higher education sector.