Rebecca Daggett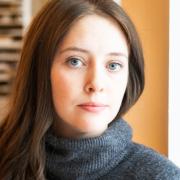 2020 MA Art History & Visual Culture
Program
Art History & Visual Culture, MA
About My Program...
I decided to complete my graduate studies at the University of Guelph for a multitude of reasons - the amazing faculty being a significant one. Not only do I feel supported by my professors, but they motivate me to be a better researcher. The skills I've received from the Guelph faculty are invaluable, and I know that they have prepared me for whatever opportunities follow my degree.
How Will Your Research Improve Life?
I believe that my research will present museums with an accessible approach to deaccessioning practices. In the long-term, this will encourage sustainable procedures for collections management. It is my hope that this research contributes to current discussions on museum access, outreach, and sustainability.