The Office of Graduate & Postdoctoral Studies (OGPS) will be closed on Friday, July 1st for Canada Day.
OGPS will be open again for on Monday, July 4 at 8:30 am.
Stellah Mbao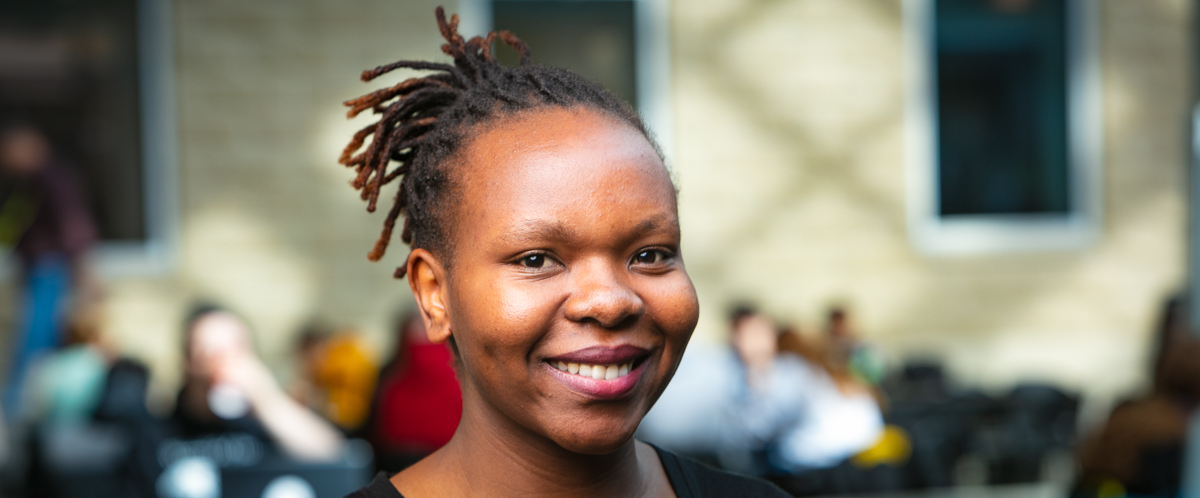 Why I chose Guelph
Amazing advisors and amazing research facilities.
About my advisor
I have an amazing relationship with my supervisor. He gives me space to grow and learn and corrects me when I'm wrong.​
About the campus
A beautiful campus with beautiful people.
About the city of Guelph
The weather is great. It's a small and quiet city that creates a conducive environment for individual development.
Words of advice
If you want to be a successful researcher, University of Guelph is the place to be.
How will my work Improve Life?
I hope my research will help me introduce best practices of poultry production to my community and transform their income.
My future plans
I am still unsettled about that. I take a day at a time. I am however considering establishing a chicken barn for my mom.