Valencia Gaspard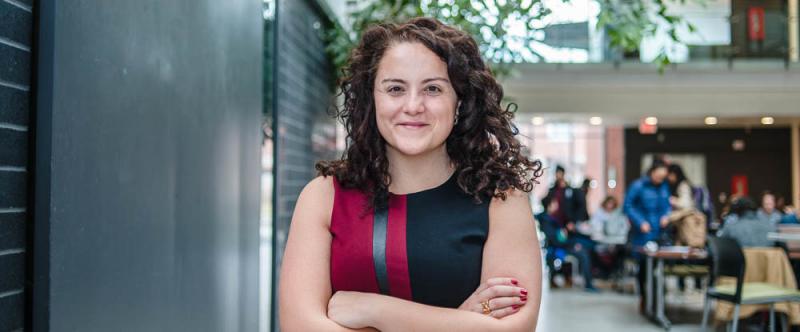 Program
2019 Graduate – Rural Studies, PhD
Why I Chose Guelph… 
I chose to complete my graduate studies at the University of Guelph because I saw a direct connection between a need in rural Ontario and research being done at the School of Environmental Design and Rural Development through the OMAFRA-U of G Partnership.
About My Advisor… 
I was fortunate to be advised by Dr. Allan Lauzon at the School of Environmental Design and Rural Development. My advisor comes to academia with years of diverse work experiences outside of a university setting. This rich history positioned him strategically to challenge the theoretical and methodological merits of my research while ensuring its relevance and applicability. Dr. Lauzon has a contagious commitment to improving life and serves as a constant source of guidance. Dr. Lauzon was supportive of my academic pursuits, encouraged me to develop new ideas, and challenged me to think systemically about solving problems.
What Makes U of G Unique?
What I liked most about campus was the accessible green space. From Johnson Green to the Arboretum I derived tremendous value from its natural landscapes during the four seasons.
About the City of Guelph… 
I liked the community-minded activities that happen throughout the City of Guelph - like the farmer's market, Fab Five festivals, and street celebrations. There were no shortage of opportunities to get off campus and be part of the city.
About Future Goals...
I plan to work as a university professor and research consultant. The University of Guelph has helped me prepare for this goal by offering opportunities to conduct scholarly research, modeling faculty who support a work-life balance, and connections to employment opportunities.
How Will Your Research Improve Life?
I had the opportunity to deliver my research findings to the organizations that support individuals who are precariously employed in rural Ontario. My project's outcomes are useful in crafting rural policy and programs which mitigate the negative impacts of precarious employment in rural Ontario.